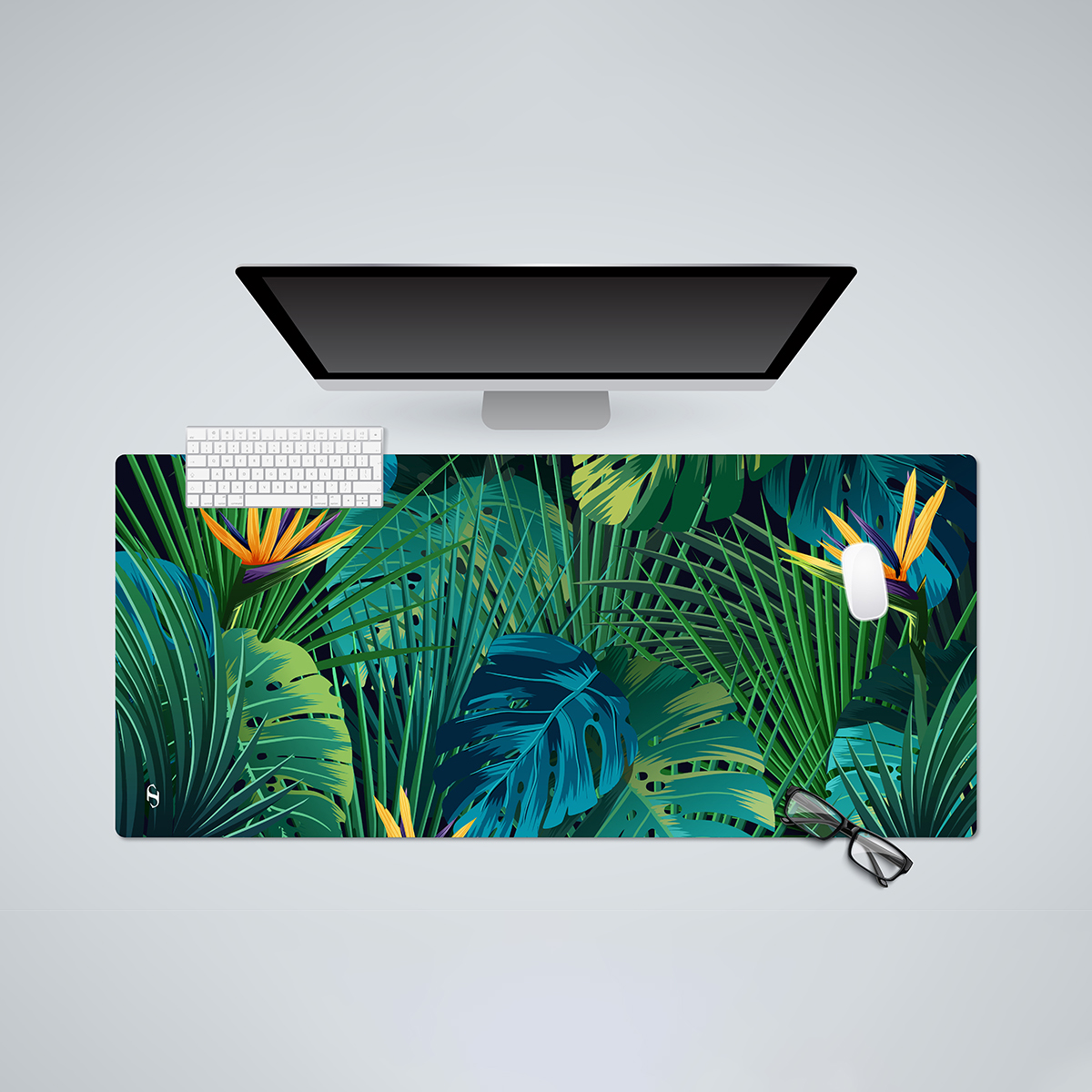 Strelitzia
€52,00
4 in stock
Description
The bird of paradise flower meaning includes joy and paradise, as it is the quintessential tropical flower. It originates from South Africa, where it is also nicknamed the Crane Flower. The scientific name for the bird of paradise is Strelitzia reginae, which was named by Sir Joseph Banks, who was the director of the royal gardens in Kew, South Africa. He named genus, Strelitzia, after Queen Charlotte who was the Duchess of Mecklenburg-Strelitz.
The bird of paradise gets its name from the fact that its flower is made of three bright orange petals and three blue petals which are fused together into a single bud. As the flower blooms, each petal makes its debut and the resulting shape mirrors that of a tropical bird in flight.
Protect your desk space in style with the Desk Mat. Crafted from premium quality, easy to clean, micro-weave cloth surface and natural rubber bottom, the Desk Mat can be used as a mouse pad, writing surface, or even as a soft mat to set-up your camera and more, while complementing a modern office.
Desk Mats are durable, waterproof with ultra smooth surface and dispatched from Nicholas Samaras studio in Thessaloniki.
Product Details
Durable and delicate stitched edges
Defend against deformation, increased durability.
Non-slip rubber base.
Waterproof design and high elastic.
Ultra smooth surface, superfine braided material.
Large: 90cm x 40cm
Thickness: 3mm
Note: Desk pads are delivered rolled up. They will take a few days to settle.