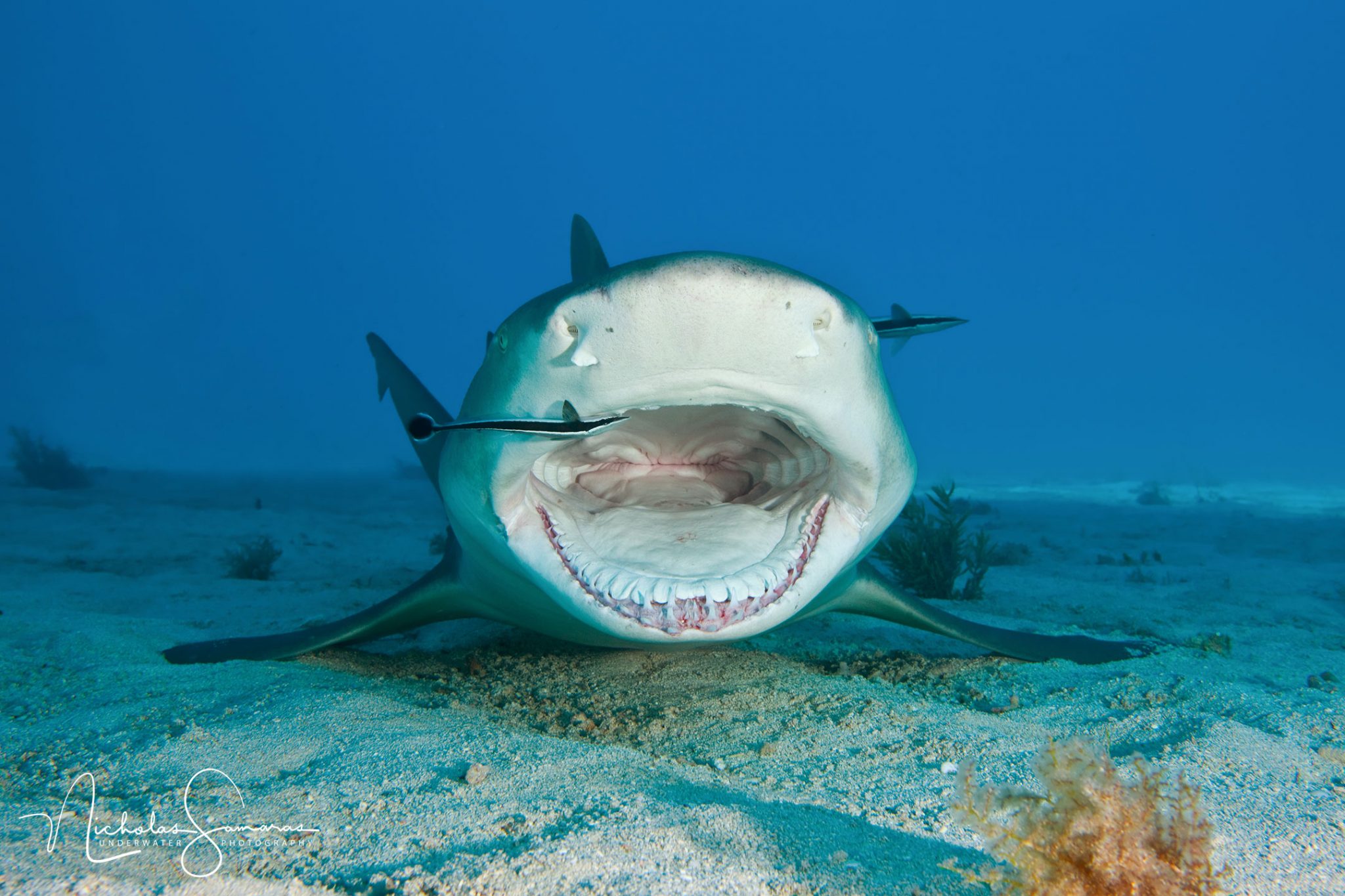 ADVANCED DIVING EXPERIENCE
THE WORLD FAMOUS TIGER BEACH
THIS SPECTACULAR LOCATION IS UNLIKE ANY OTHER IN THE WORLD
Have you ever thought about going shark diving? Shark Diving can be one of the most thrilling experiences people have underwater and the Bahamas Shark Diving offers some of the greatest up close encounters with some of the larger shark species. If you want to dive with and/or photograph tiger sharks you go to Tiger Beach. The small, shallow sand flat, an hour by boat from the West End of Grand Bahama Island, is the most reliable, consistent and, arguably, photographically pleasing spot to photograph these striped beauties on Earth. As such, many photographers have been there and shot it in many different ways.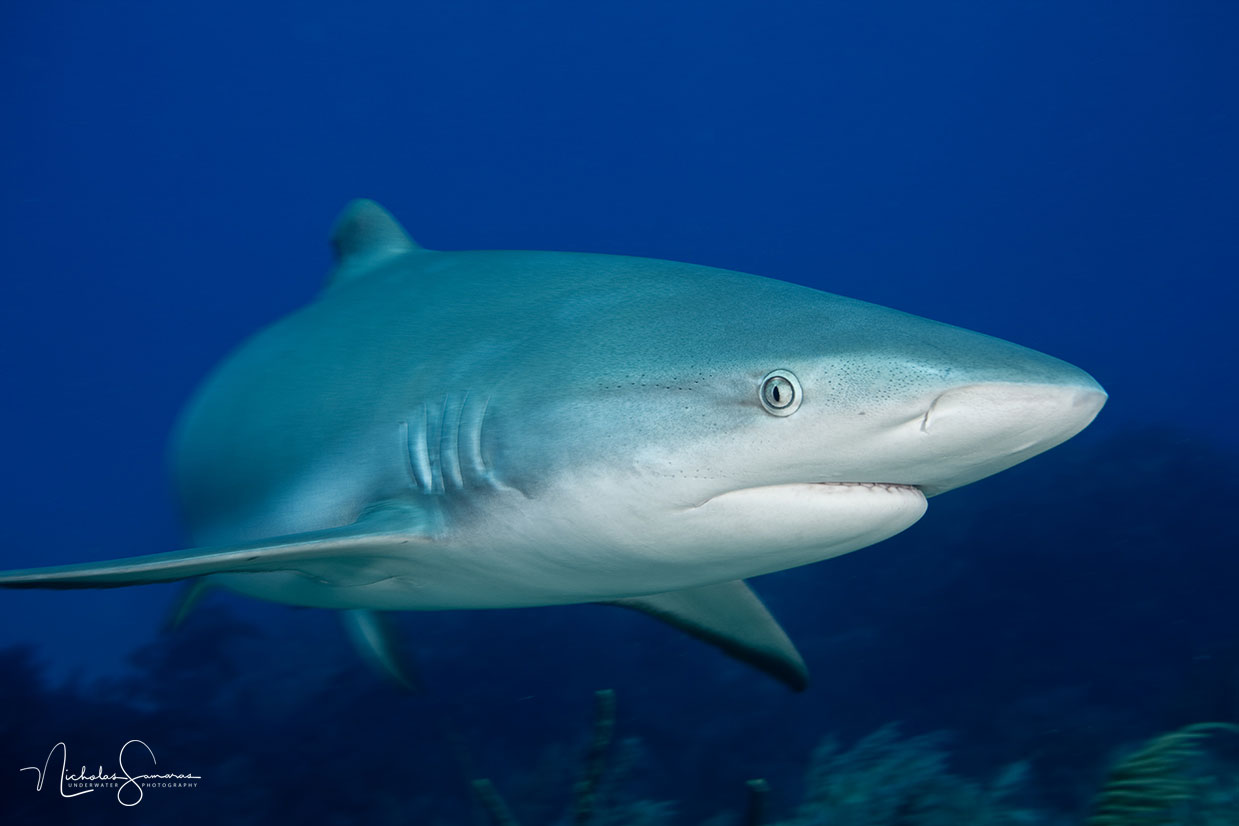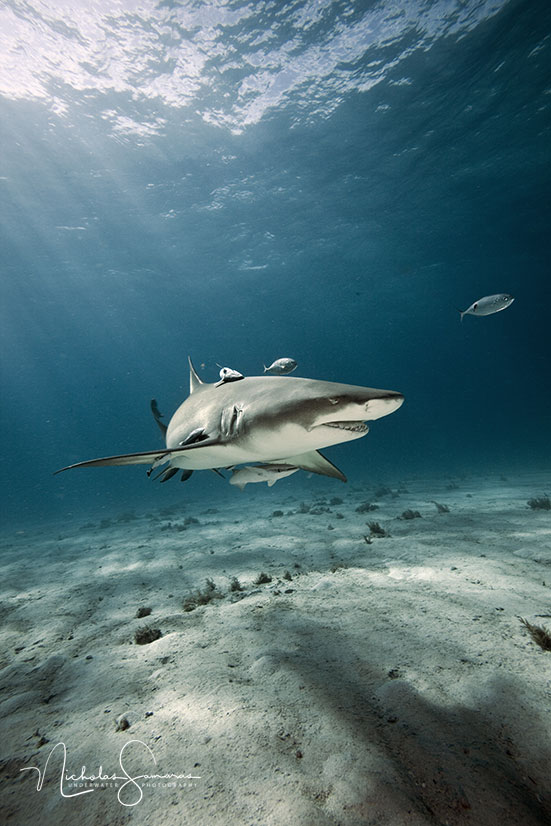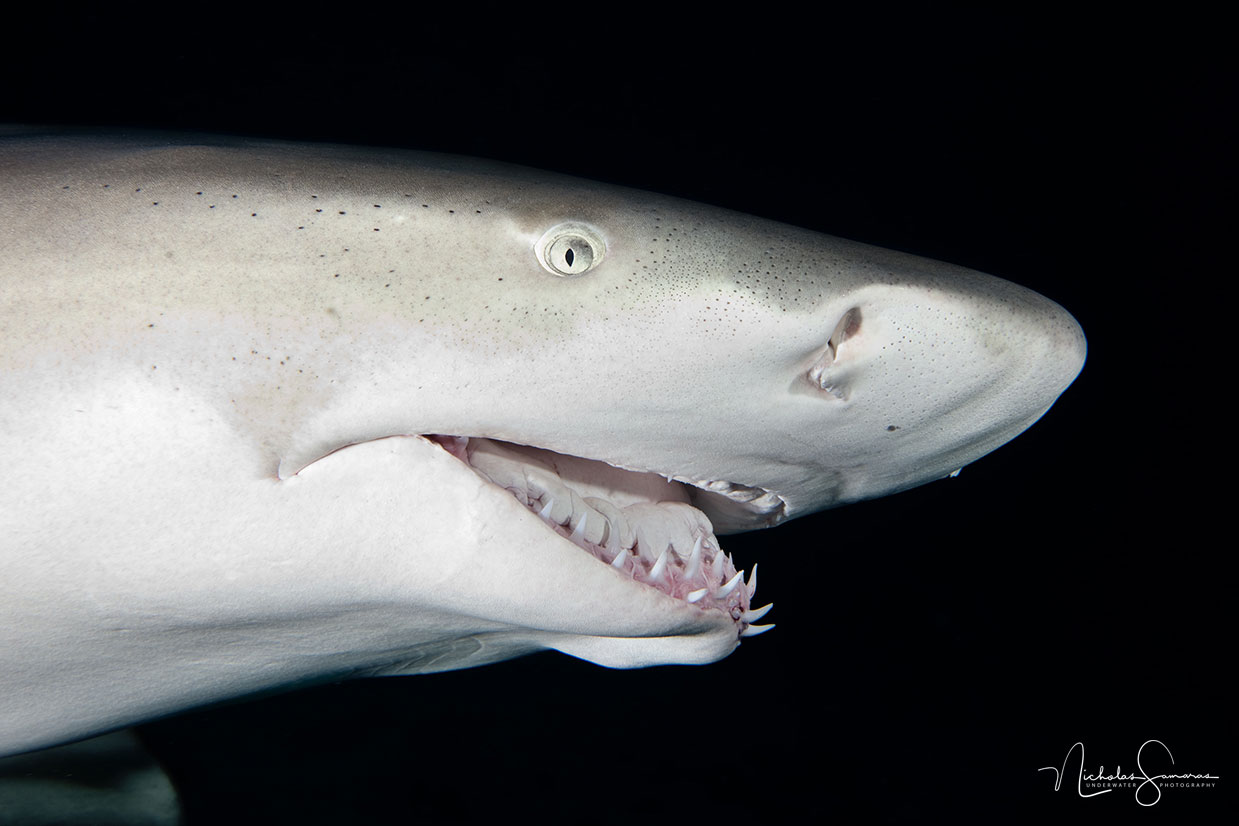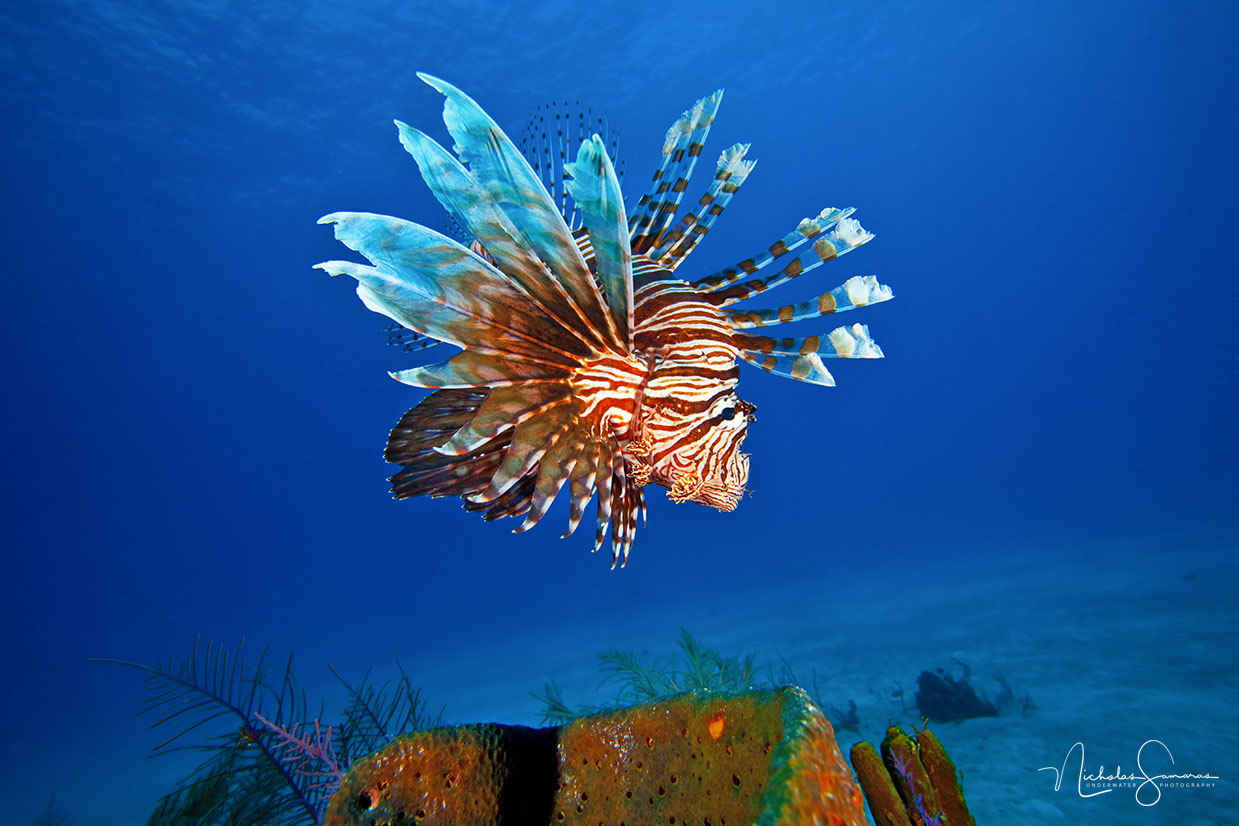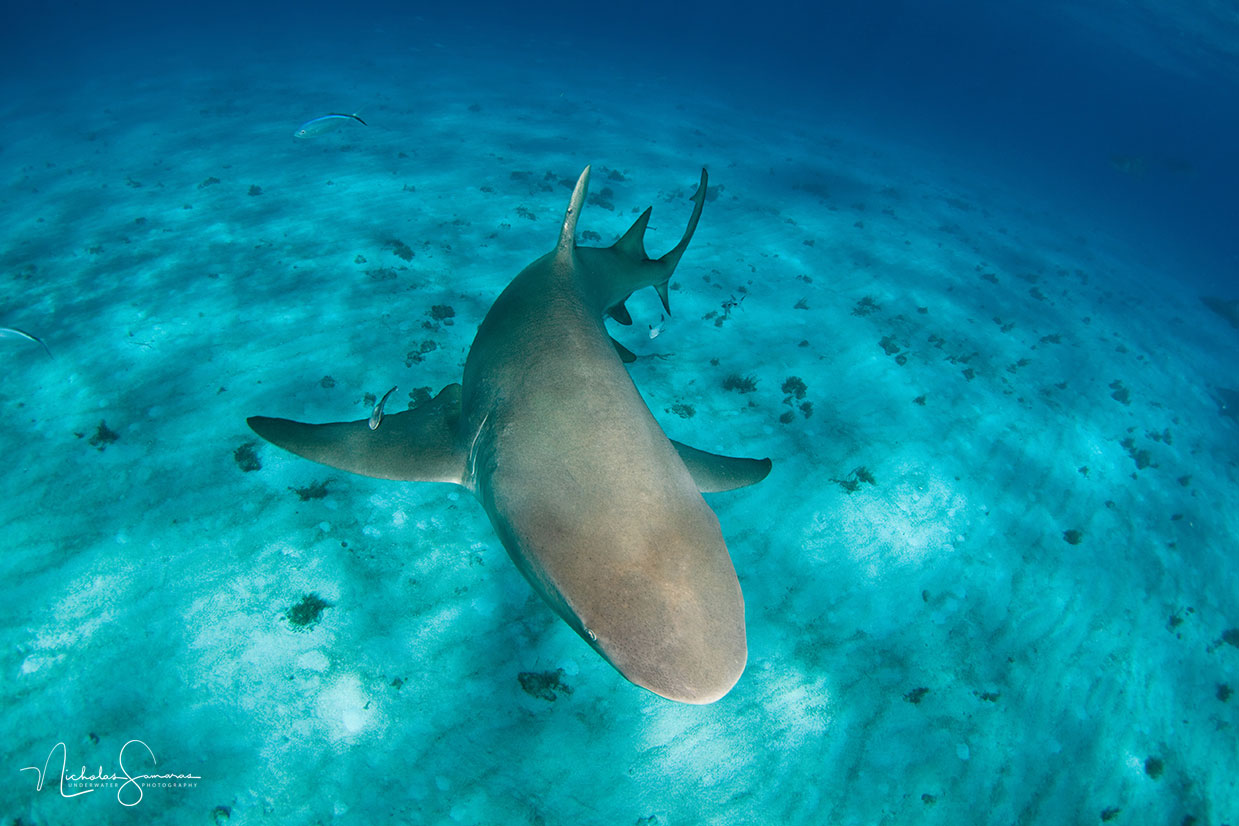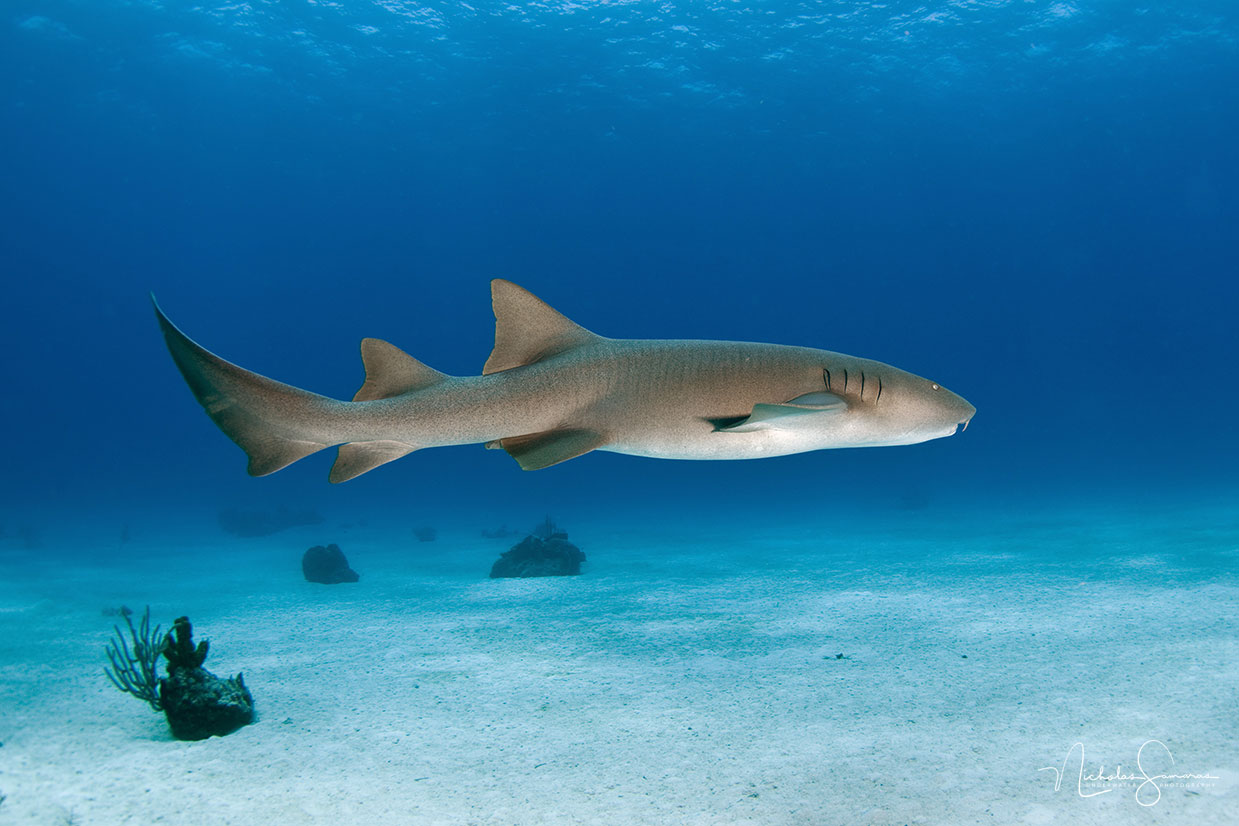 INCREDIBLE PHOTOGRAPHIC OPPORTUNITIES
TAKE YOUR TIME
One of the most unique underwater experiences in a diver's life! Imagine yourself surrounded by lemon and tiger sharks as far as the eye can see; amidst a gorgeous backdrop of crystal blue Bahamian water and powder white sand. All of this, and more, in less than 20 feet of water. Tiger beach really gives you the time and opportunity to experiment. It is so shallow the that dives can be long, and the sharks will come right up to your dome port. Take your time and try to visualize what a shot will look like. Anticipate the angle of your subject and what is going on in the negative space around your subject. Try to isolate the subject(s) and get them swimming toward the lens at an angle. Get as close as possible to your subjects and work on getting upward angle. Keep track of where the sharks are at all times, especially the tigers.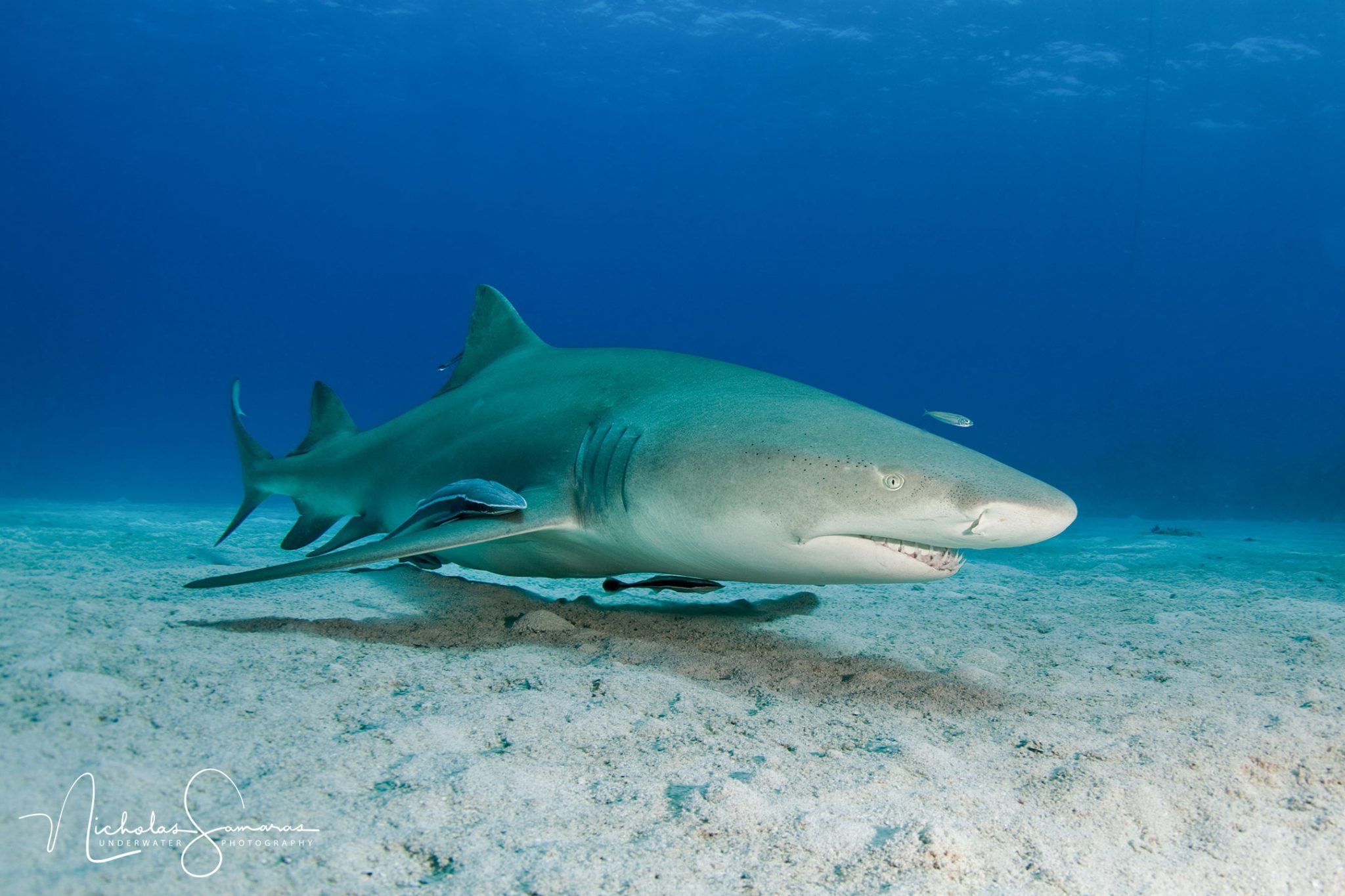 UP-CLOSE AND PERSONAL
Ask any diver who's been lucky enough to swim alongside a tiger shark, and they'll tell you that there are few animals on this planet more majestic. Tiger sharks have an undeniable presence, combining raw power and pure beauty in such a way that those who encounter them cannot help but fall under their spell. Tiger Beach in the Bahamas is one of the best places in the world to get up-close and personal with them.