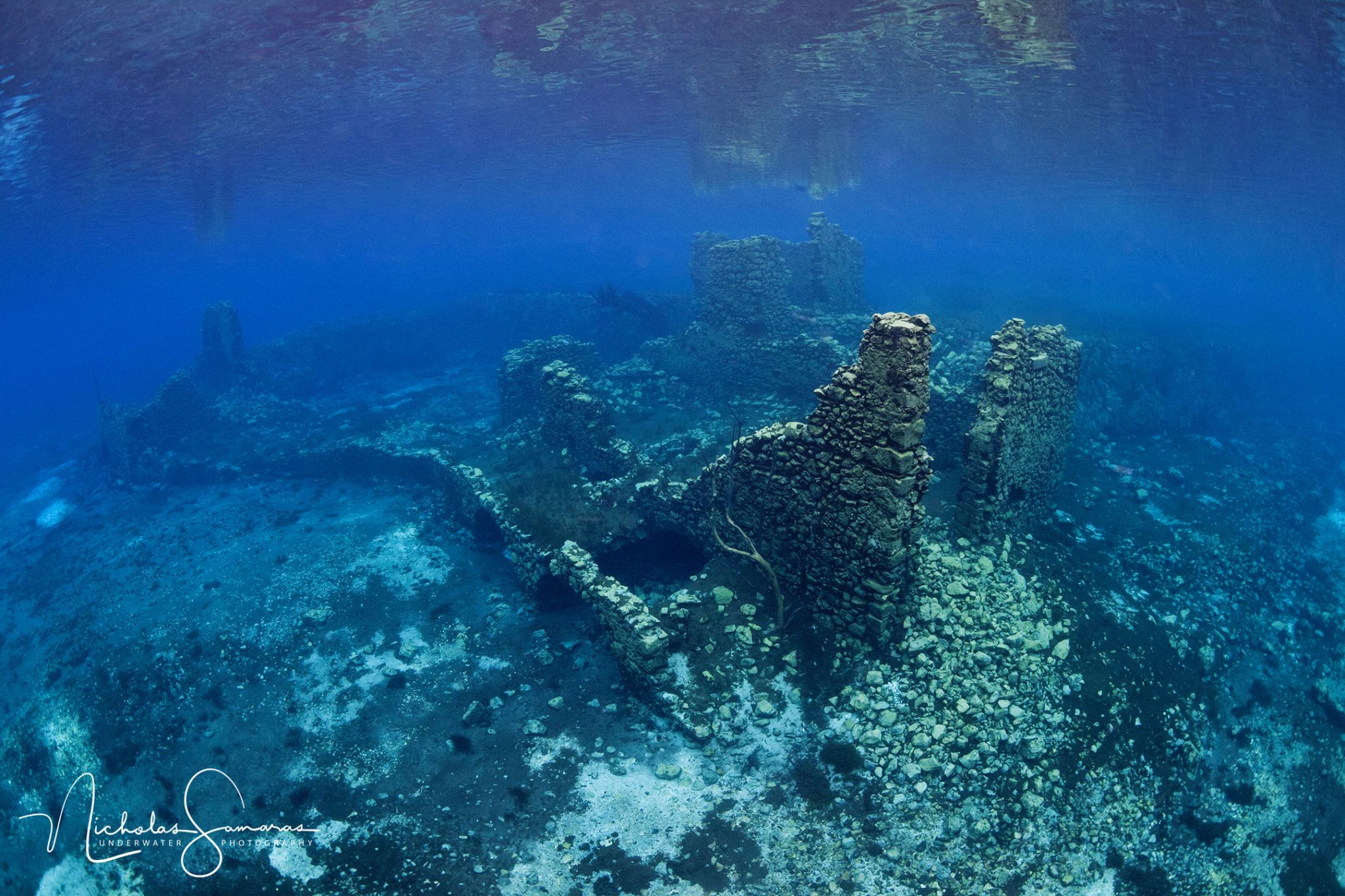 A COLLECTION OF ANCIENT RUINS
SOMETHING A LITTLE DIFFERENT FROM YOUR TYPICAL LAKE-DIVING EXPERIENCE
Located near the town of Capestrano in the Abruzzo region of the country, the lake is the privately owned highlight of the Parco Nazionale del Gran Sasso e Monti Della Laga. It was artificially created in the 1950s, when the valley was flooded to provide an irrigation source for the surrounding farmland, and today also acts as a source of hydroelectricity. Nestled in the Abruzzo mountains, the lake lies at an altitude of over 980 feet/300 meters, meaning that those divers wishing to explore its shallow depths must plan their dives using altitude tables. It also means that the scenery surrounding the lake is predictably spectacular — but it's what lies beneath its still surface that draws divers to Capo D'Acqua's shores.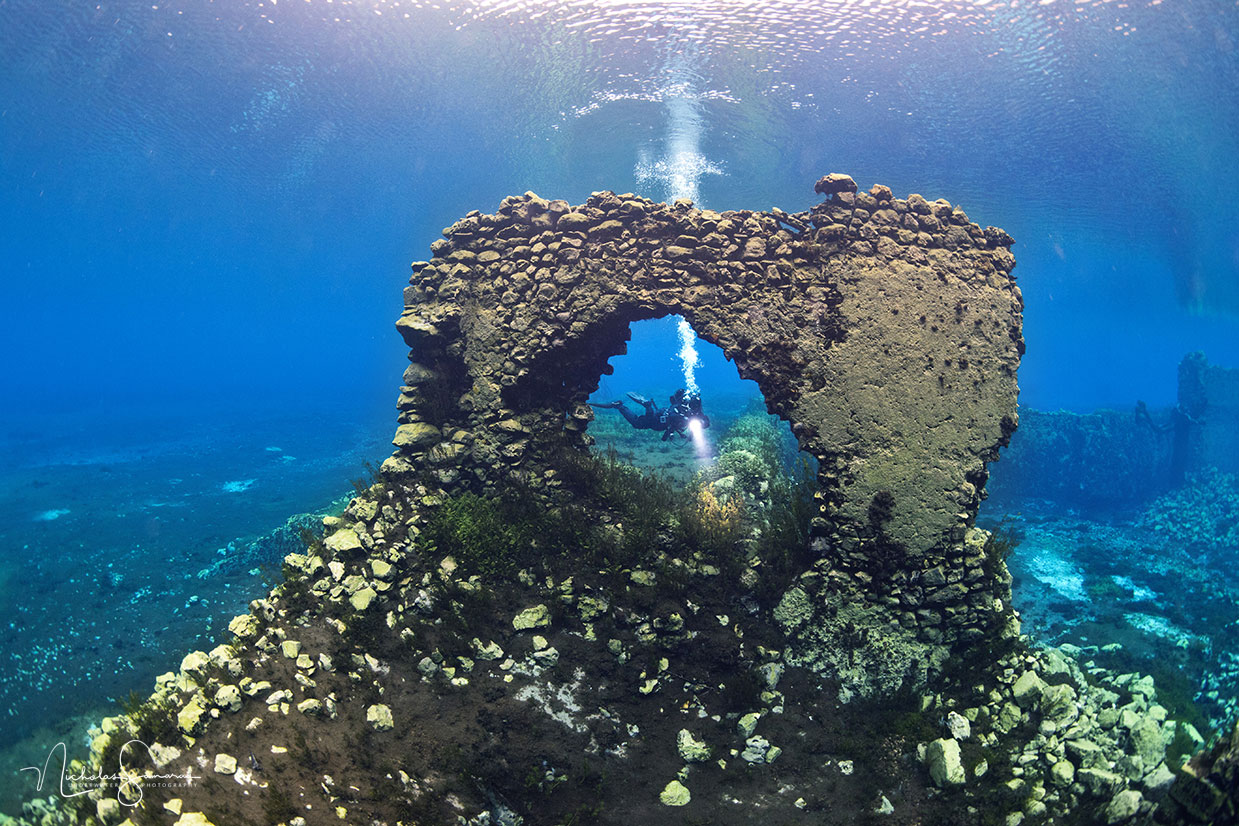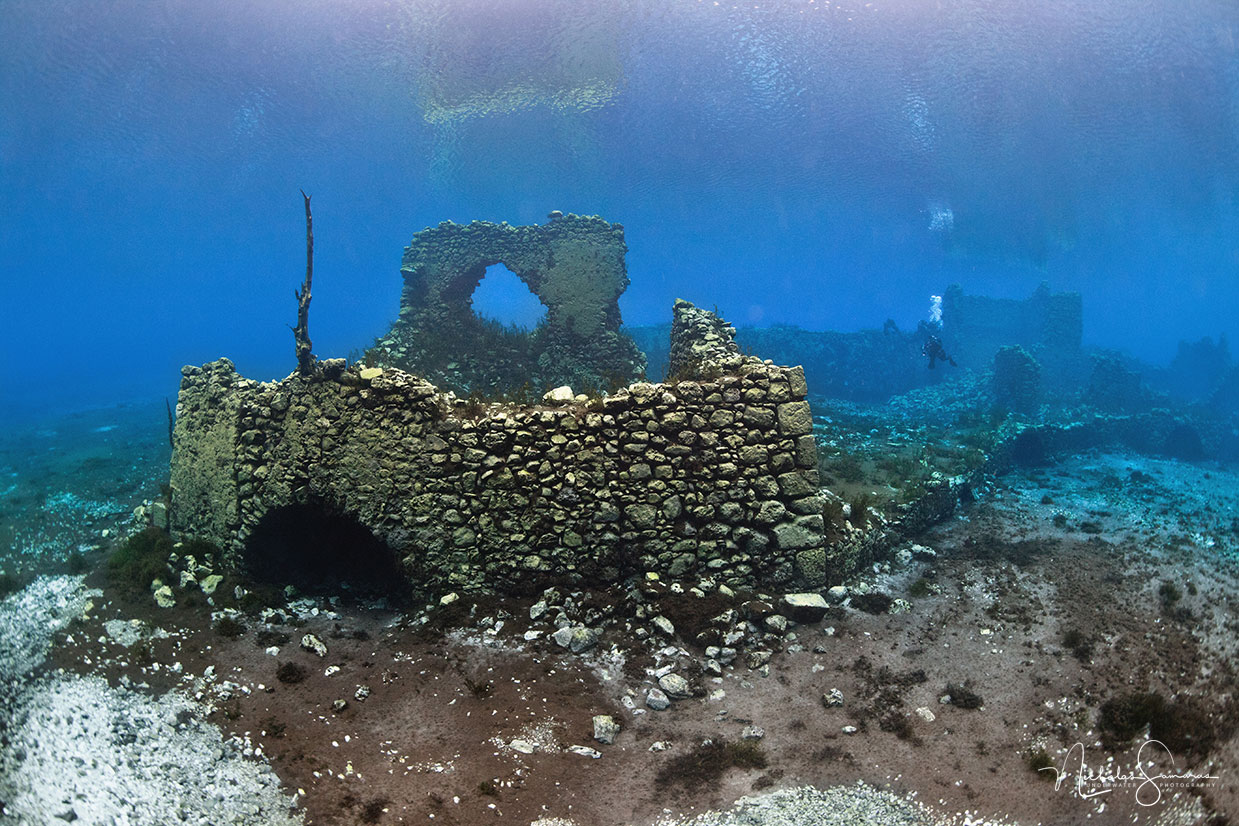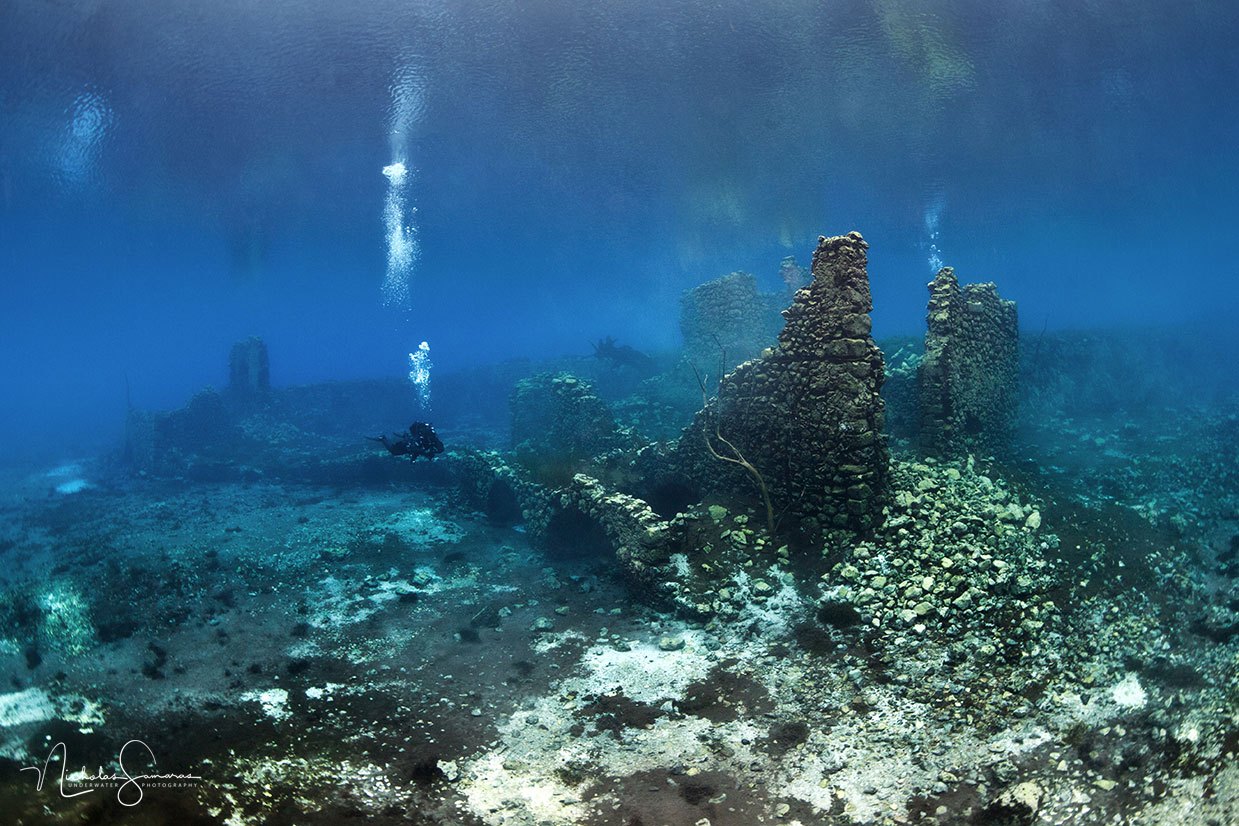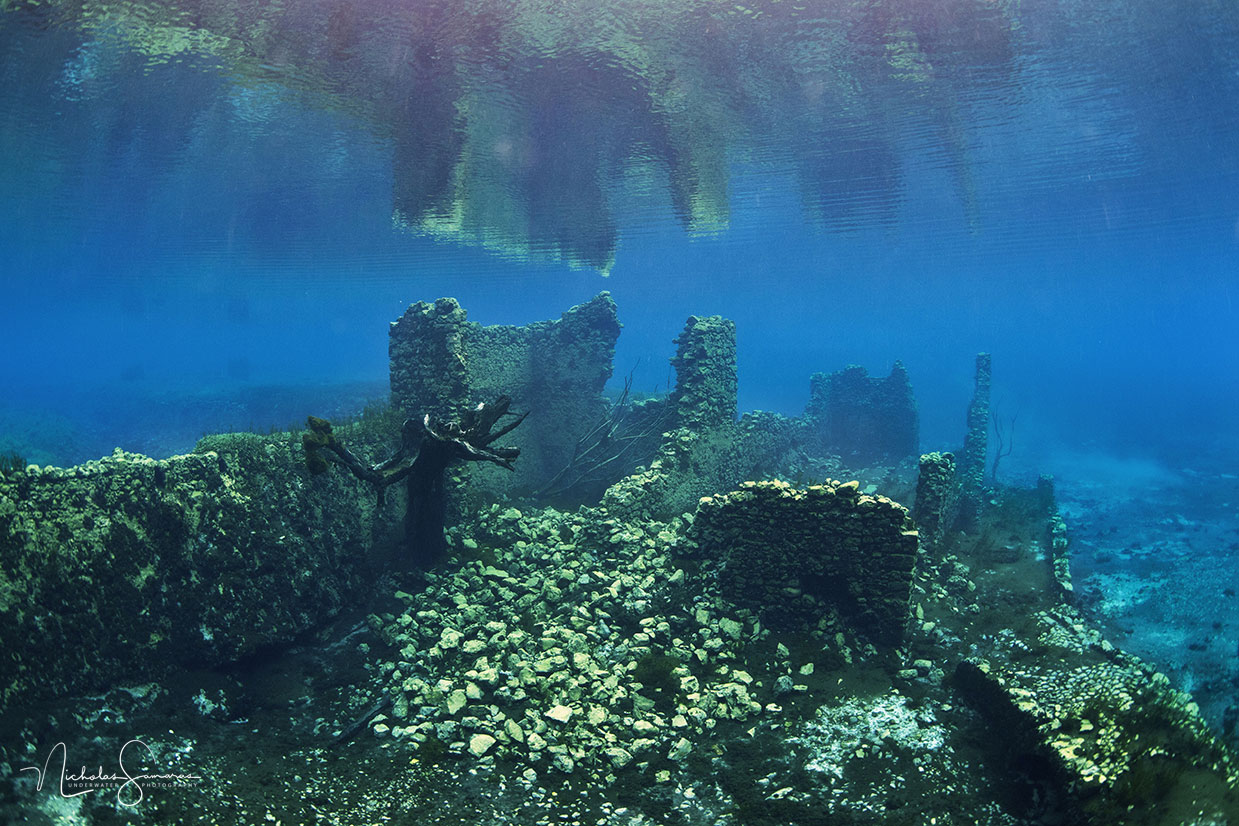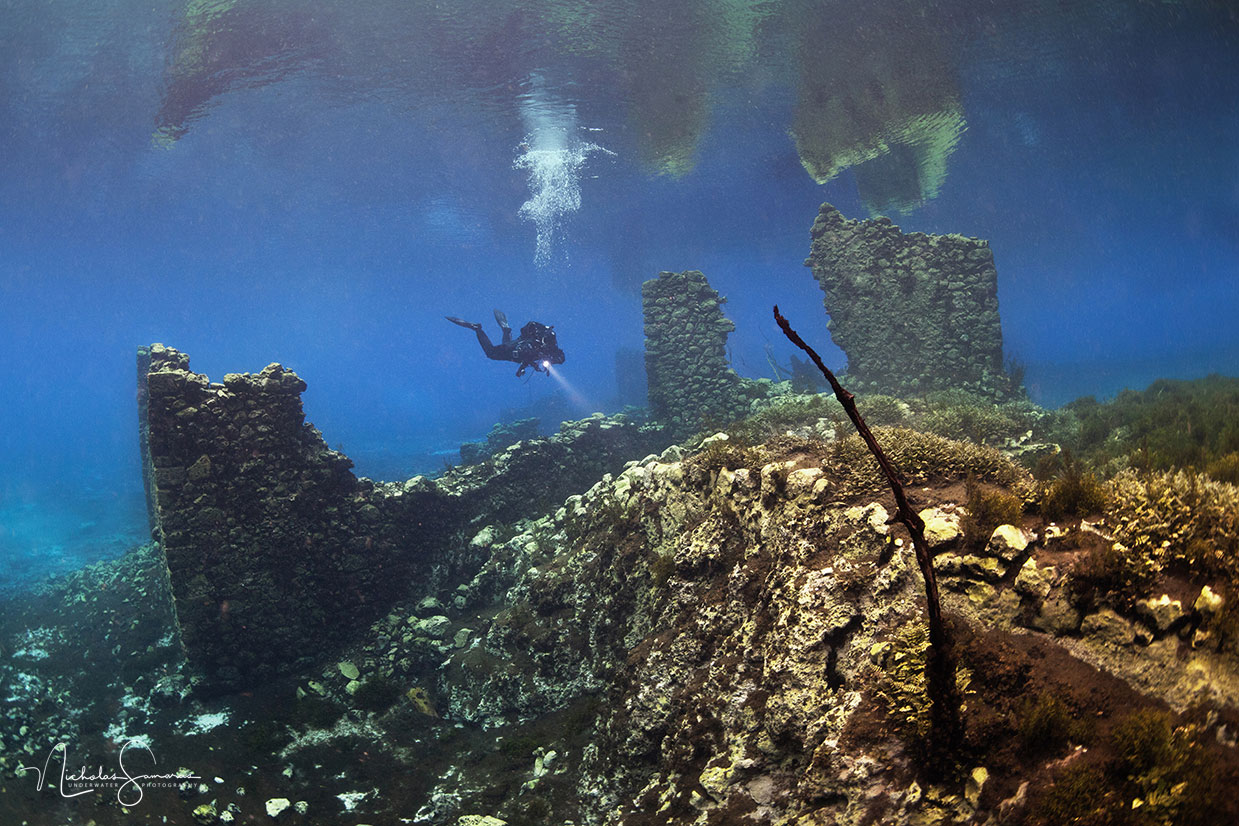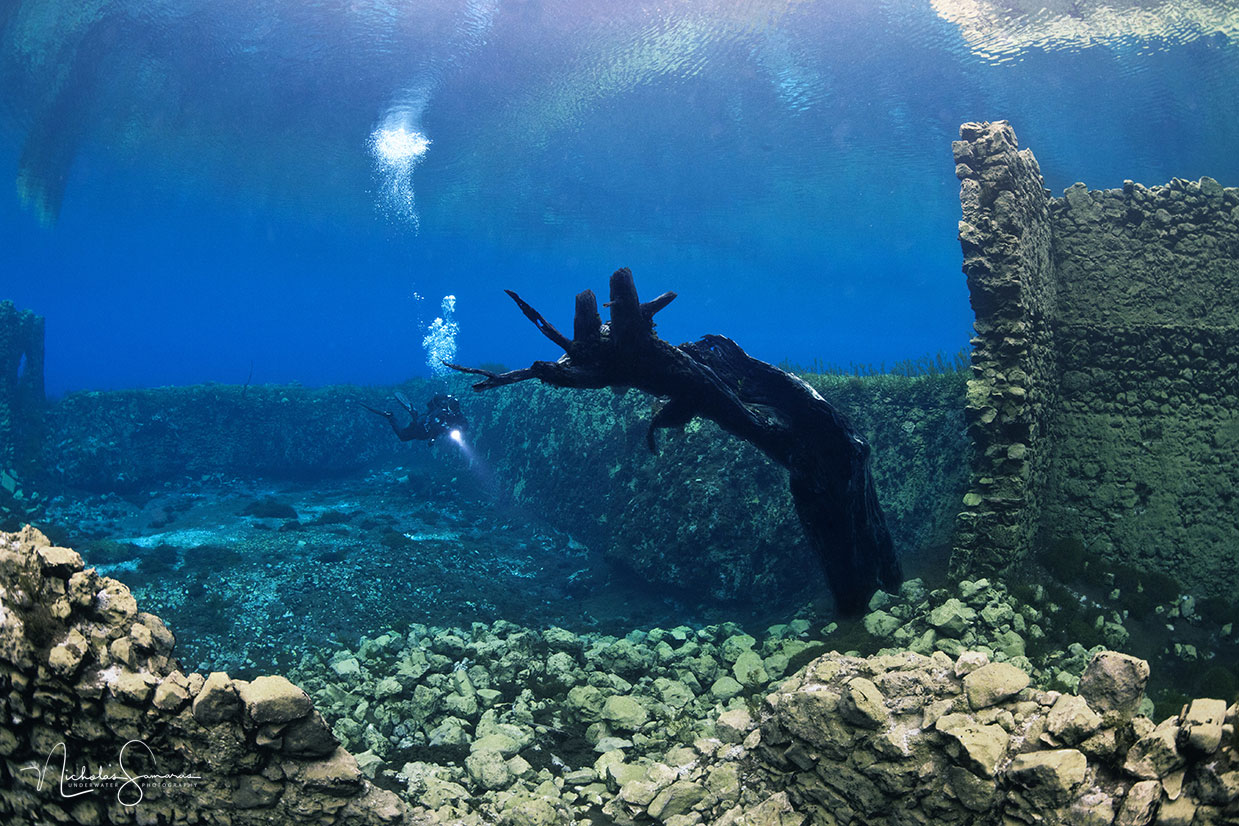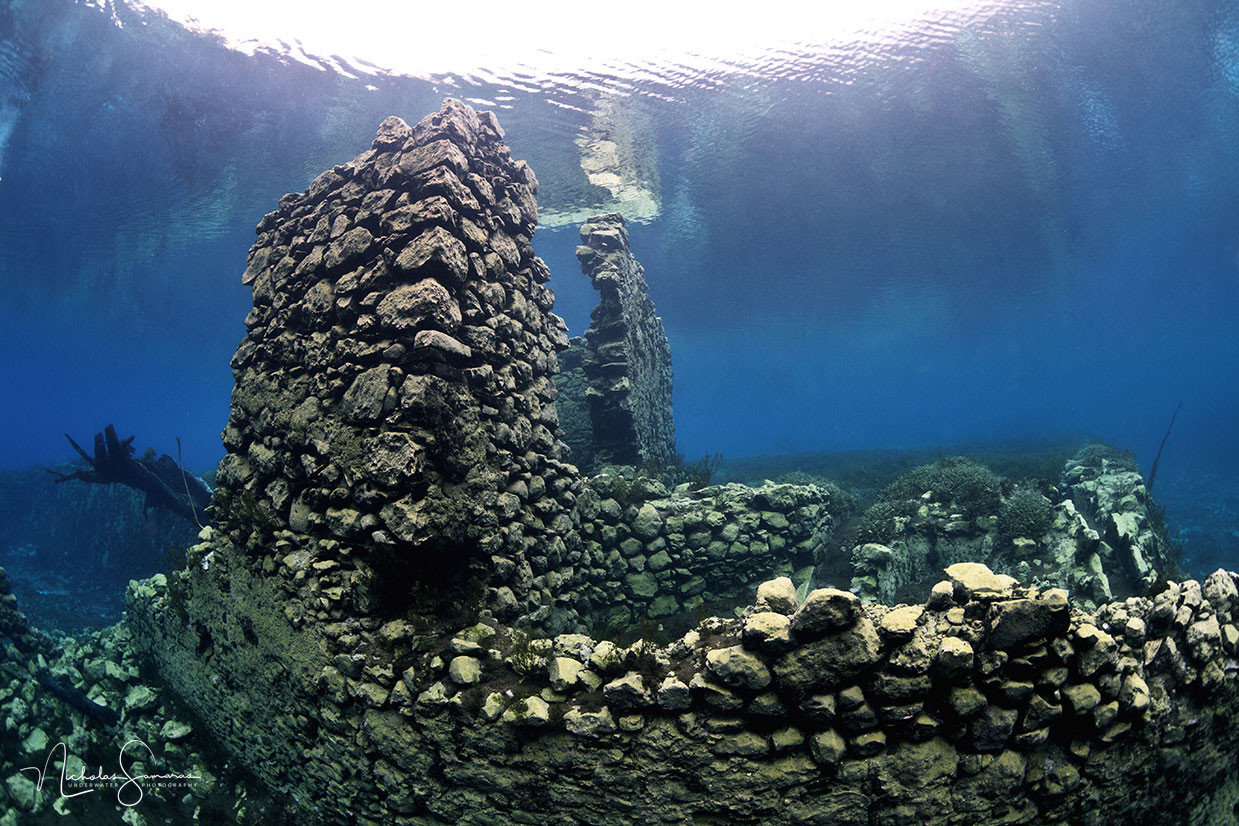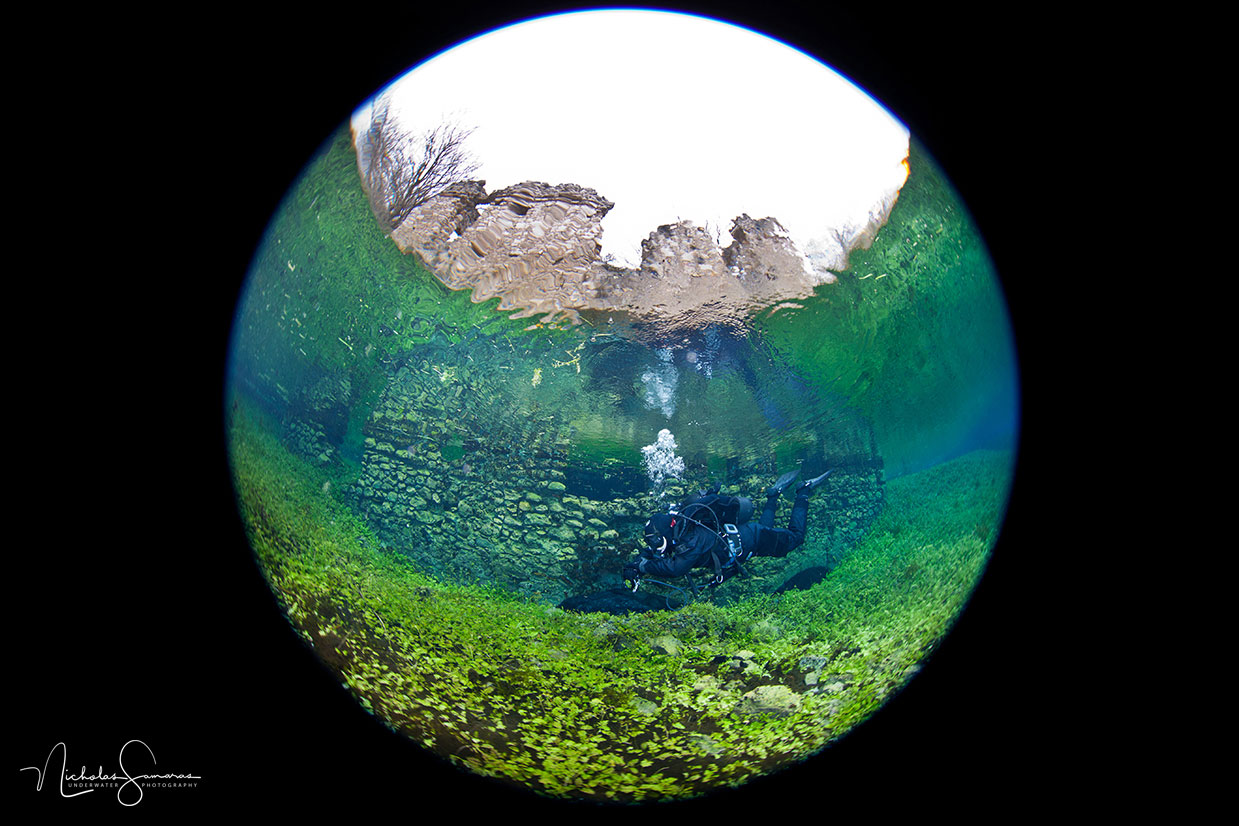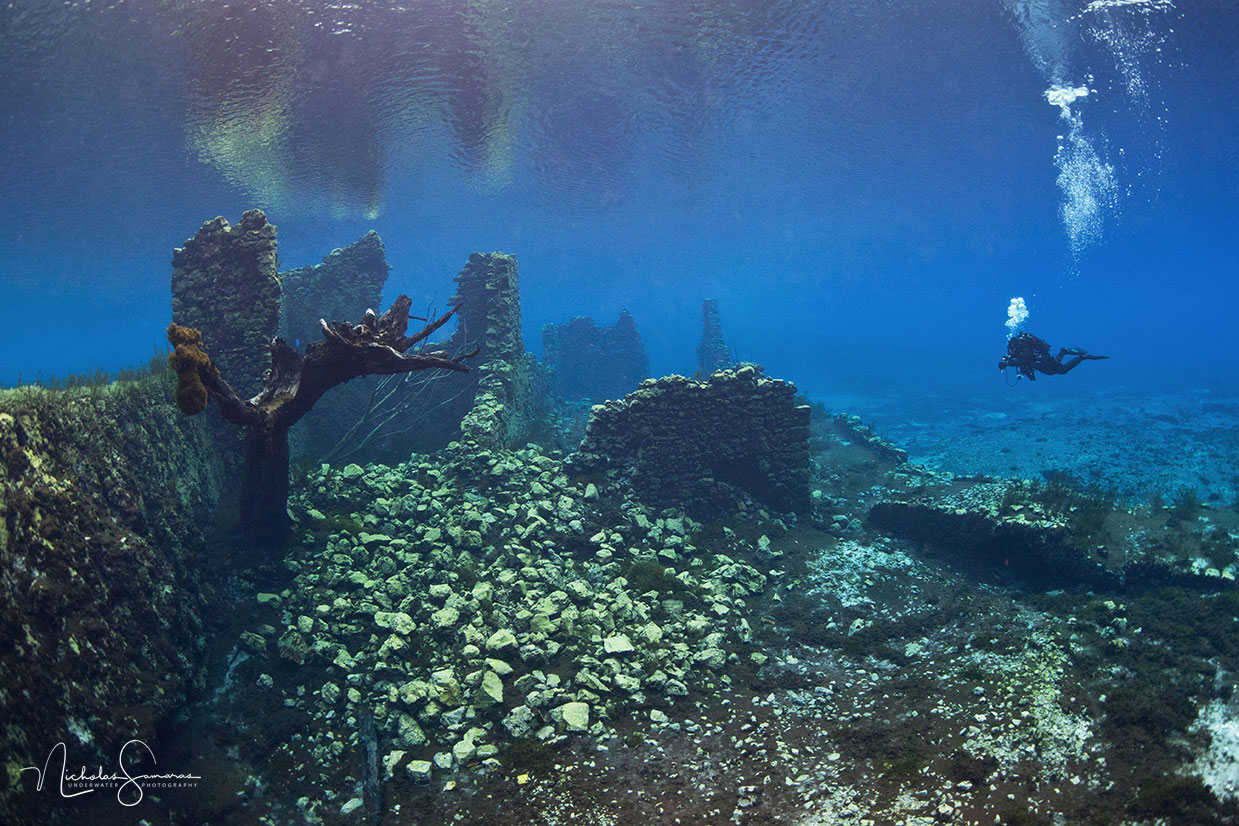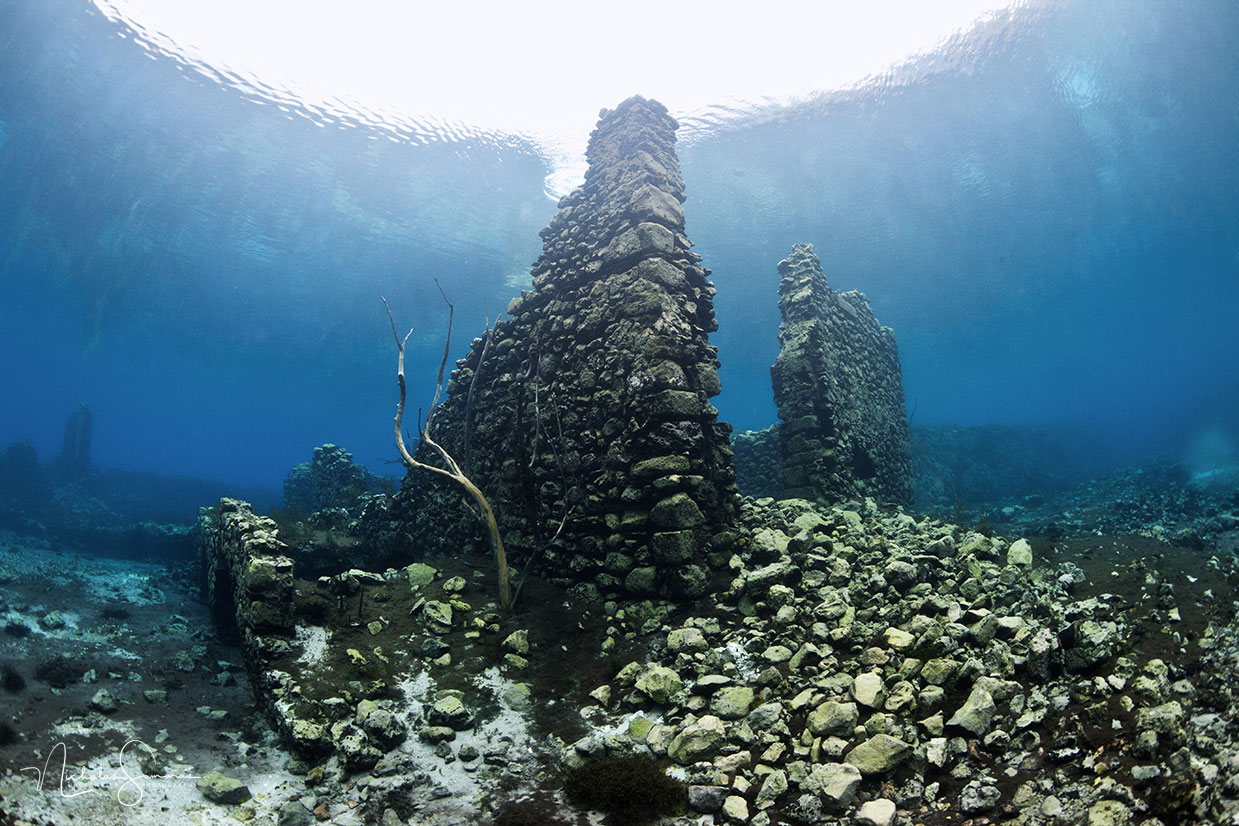 UNDERWATER GHOST TOWN
EXCELLENT VISIBILITY
Many centuries ago, the alpine springs that feed the lake attracted medieval entrepreneurs, who built two mills and a paint factory nearby. When the valley was flooded to create the lake, the factory remained above the water line, but the mills assumed new identities as complex, submerged ruins, ideally suited to scuba exploration. Their remarkably intact foundations and walls now lie beneath 30 feet/9 meters of water, and create a watery ghost town that is simultaneously surreal and intriguing.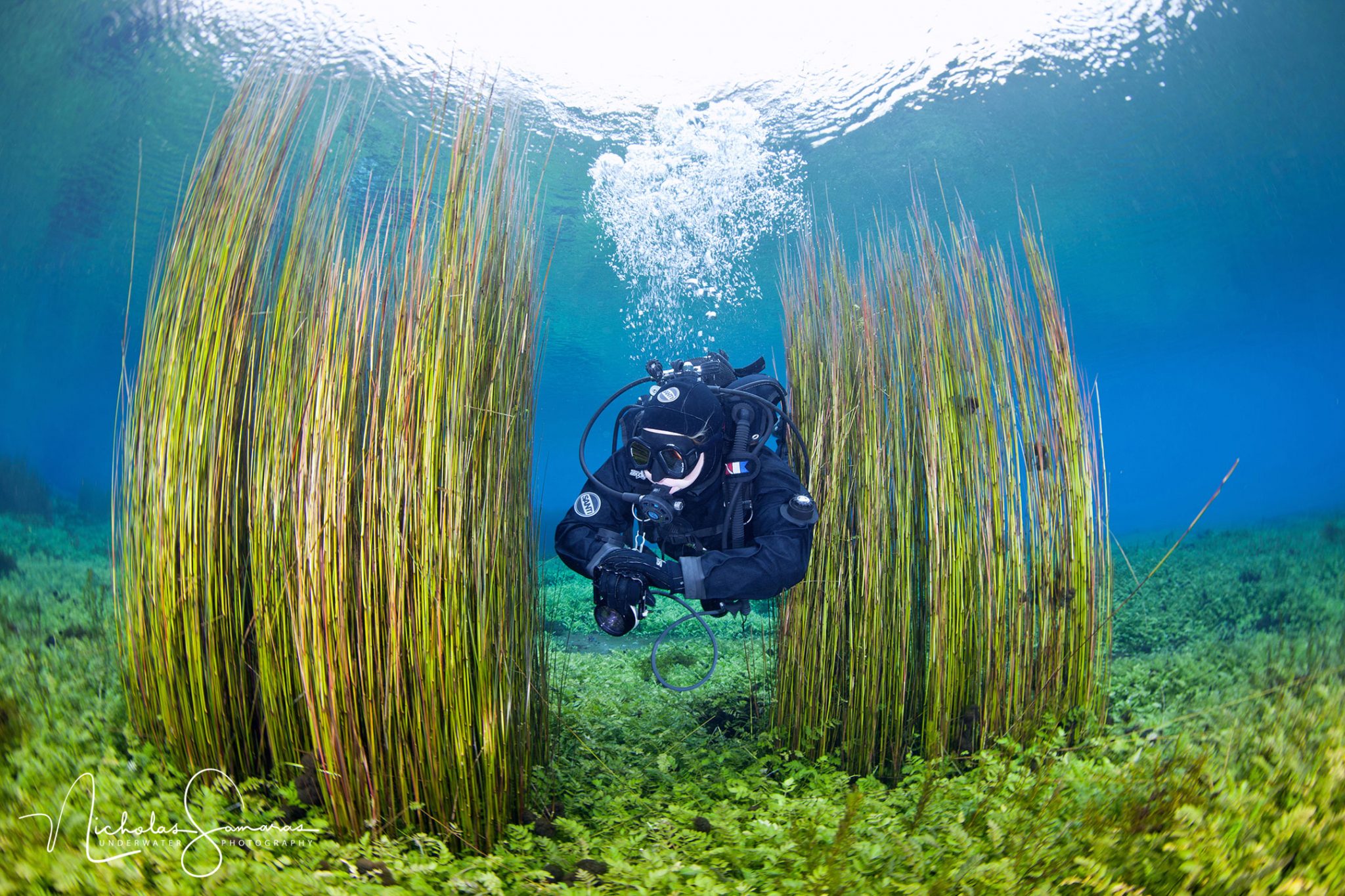 REMARKABLY INTACT FOUNDATIONS
The lake's spring water makes for excellent visibility, and the ruins are extensive enough that you'll need a full hour of diving to explore them properly. Because of the mills' shallow depth they're accessible even to novice divers, and bottom time is not a problem. There's no current on the site either, so exploration is both safe and archaeologically fascinating. One of the two mills has degraded substantially over time, but its mill wheel is still easily discernible; the other mill is still impressively intact despite suffering some damage in a 2009 earthquake.