THE CONTRAST BETWEEN STRUCTURE AND WATER
THE PIECES TELL THE STORY
AN INTERESTING STORY OR SOME UNSOLVED MYSTERY
There is a unique human connection between these man-made objects that now rest on the seafloor, and it can be exciting to tell the stories of these wrecks through photography. Shipwrecks are always fascinating. Almost every wreck has some amazing history, an interesting story or some unsolved mystery attached to it. Wrecks make great artificial reefs and marine life is often abundant around them. As photographers, there are some wrecks where we can portray both tragic loss of life and beauty in the same image.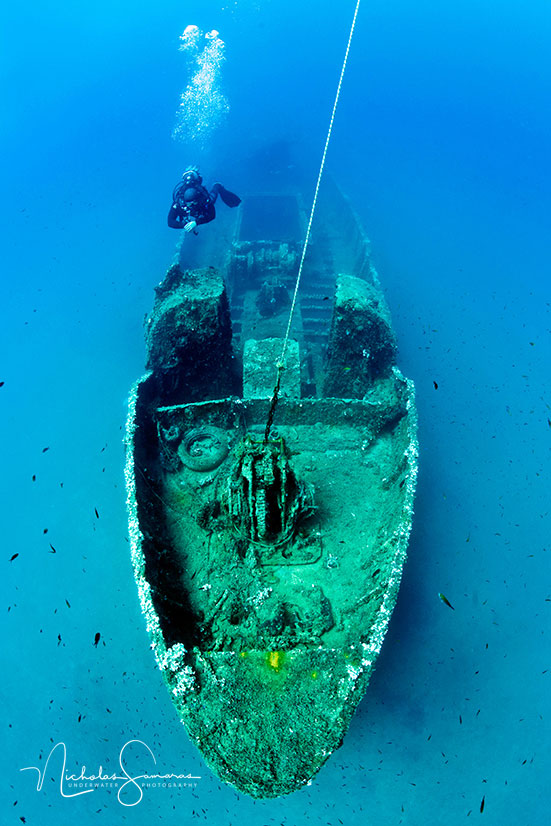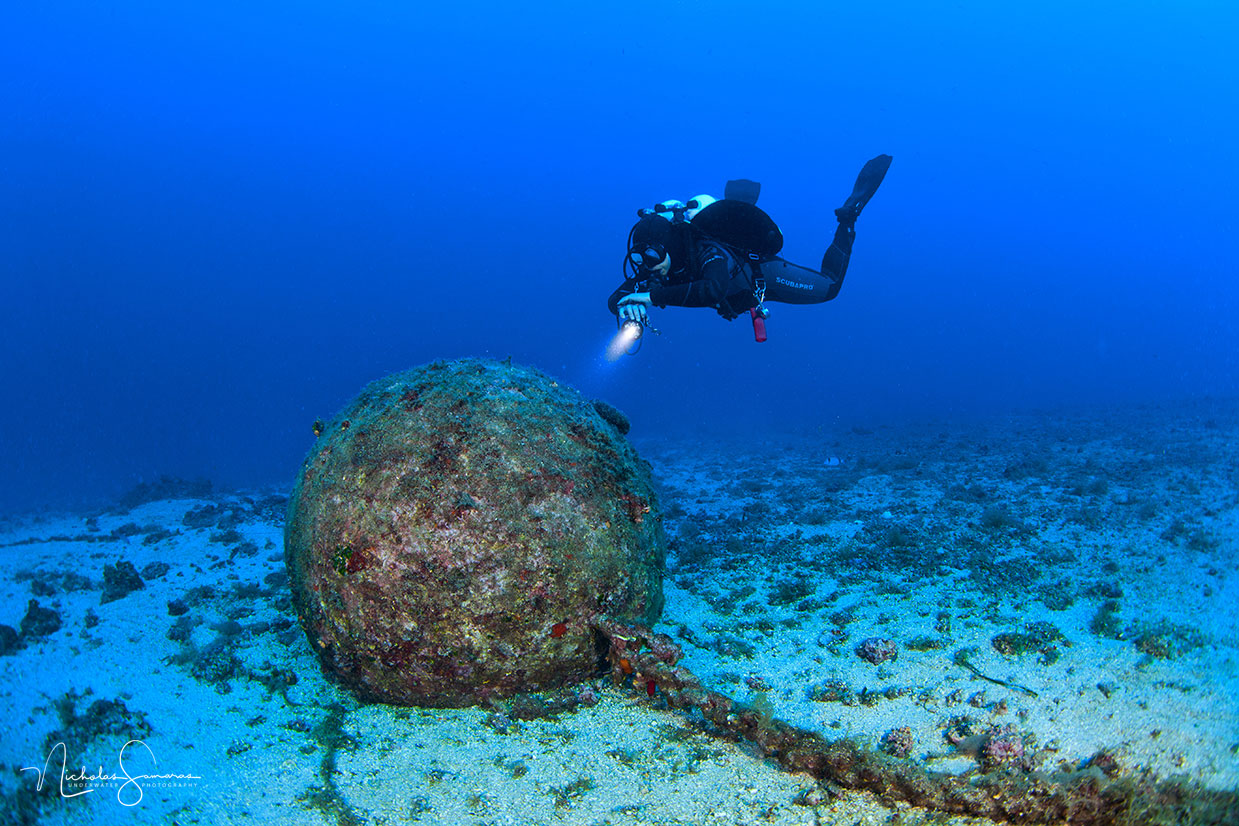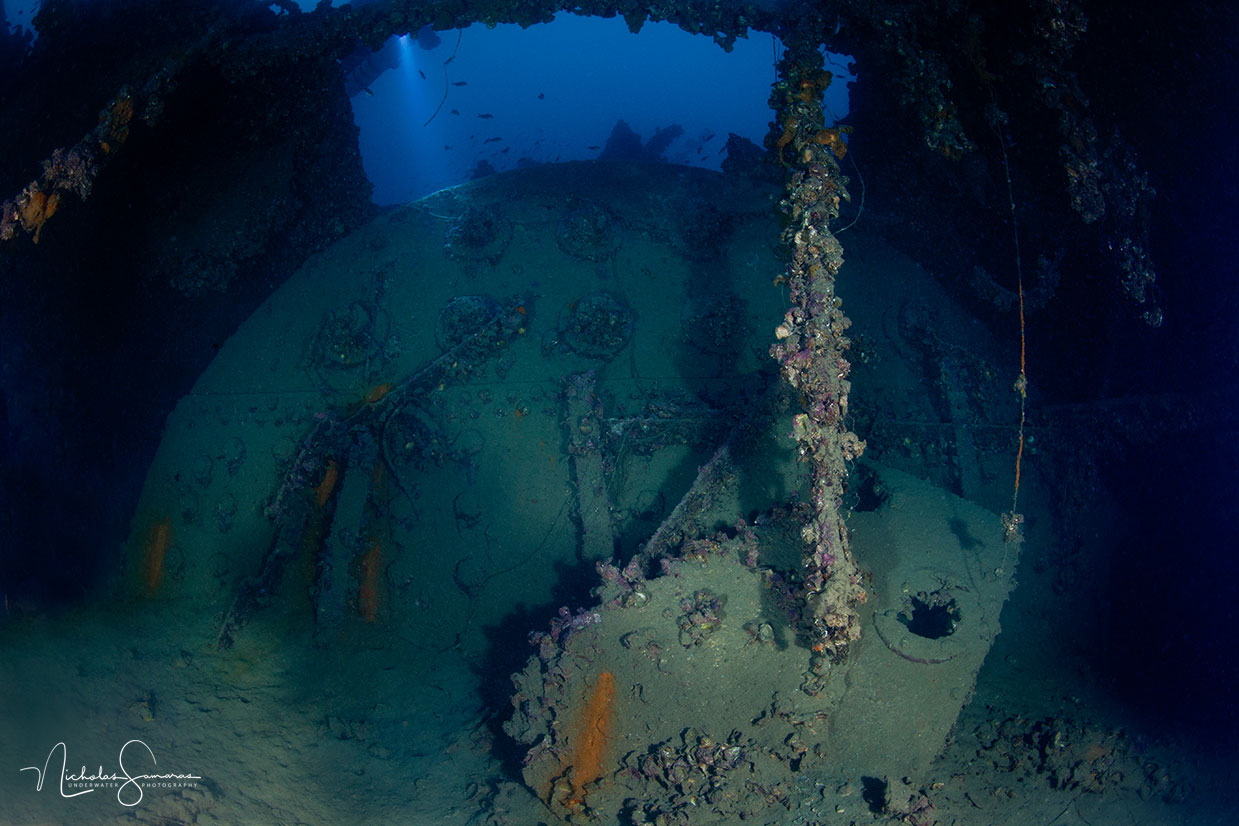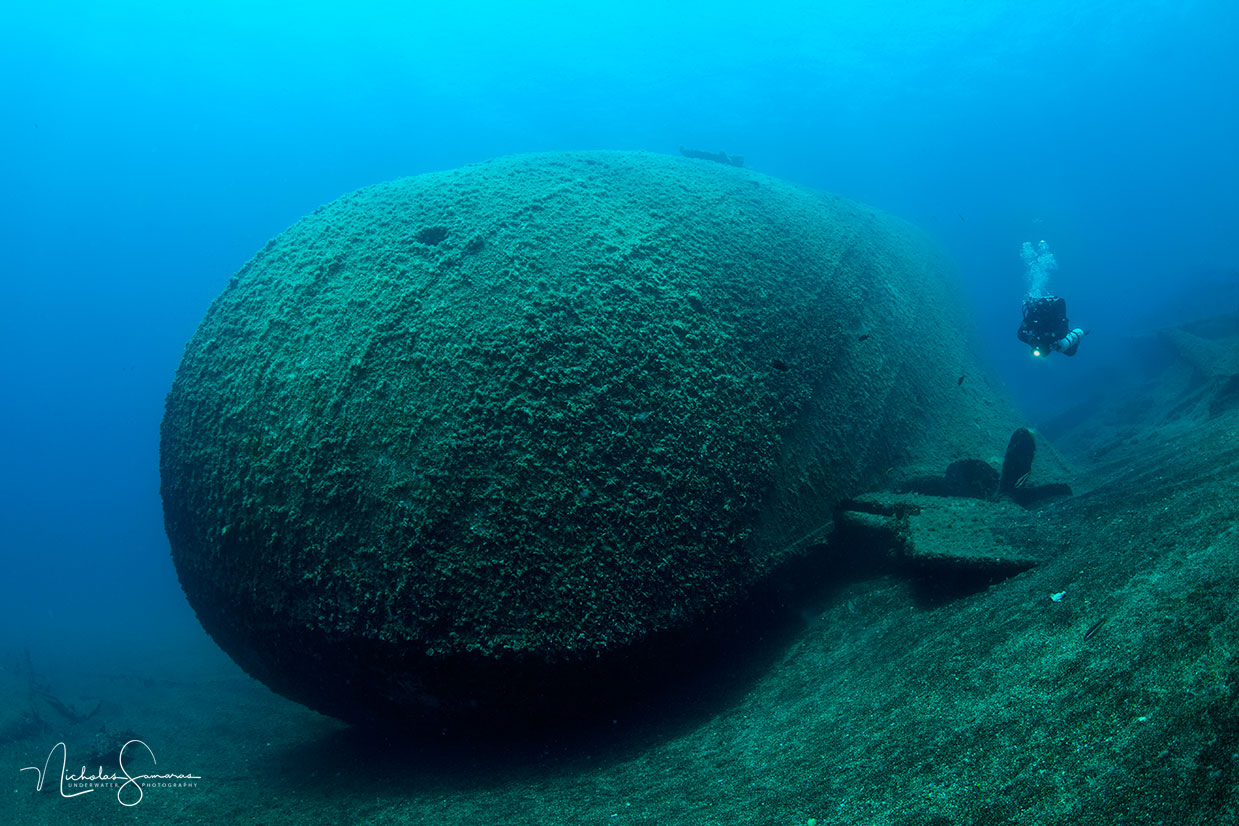 THE SIGNATURE SHOT
TREAT WRECKS WITH RESPECT
Part of successful wreck photography is limiting your attention to the most important shots. This often involves shooting extremely large objects, sometimes way too big to light with strobes. To get the most out of shooting wrecks, you will need to use ambient light, strobe light and sometimes a combination of both to achieve your shots. Many wrecks have compelling stories, the heart of their tales can usually be found in cargo or artifacts, so get the signature shot before moving on to other things.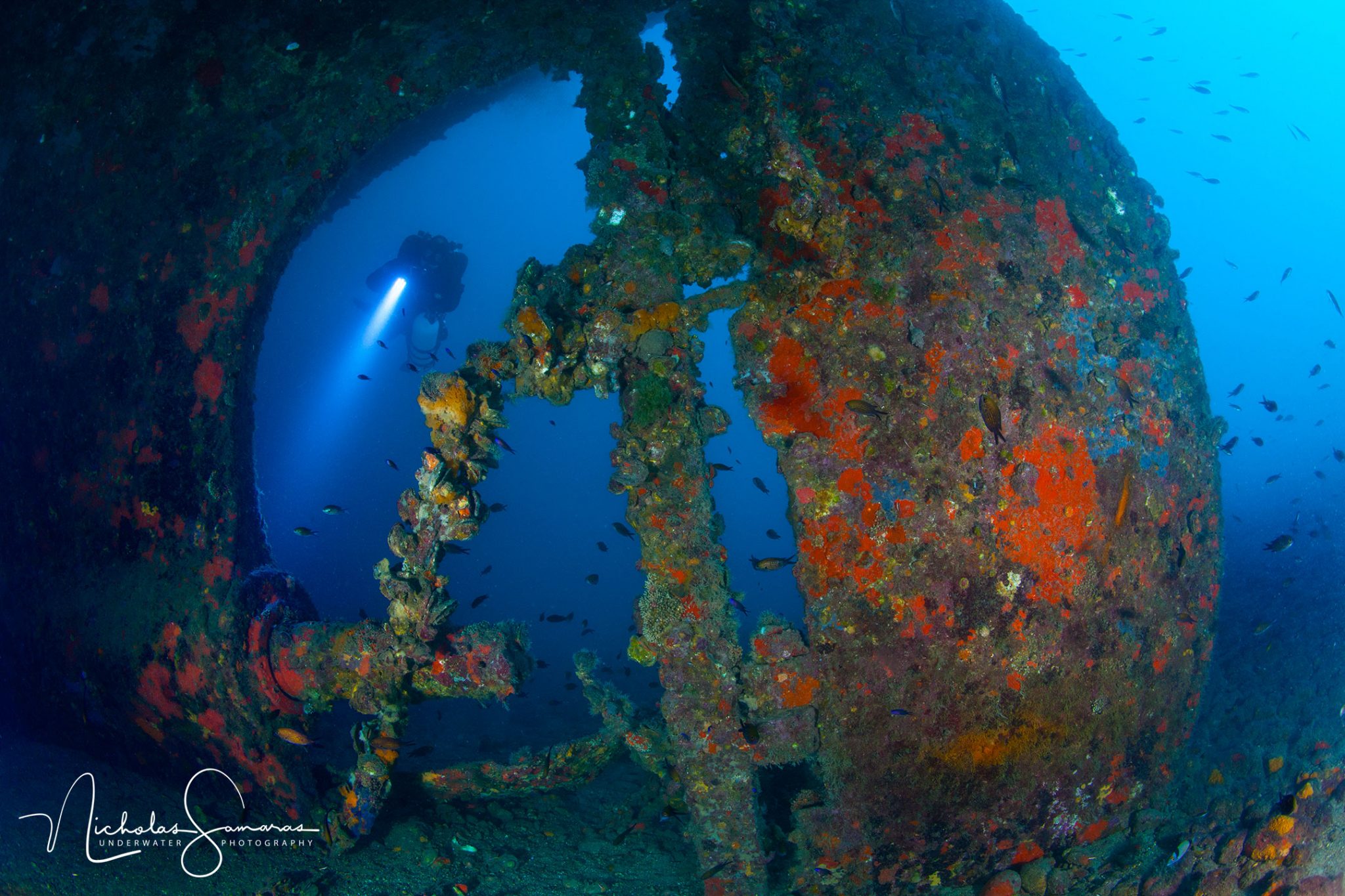 CAPTIVATING REMAINS
Ships on the ocean floor share one thing in common – they each have a story to tell. Wreck dives provide the thrill of discovery, a three-dimensional diving challenge and, for underwater photographers, a chance to create dramatic images.