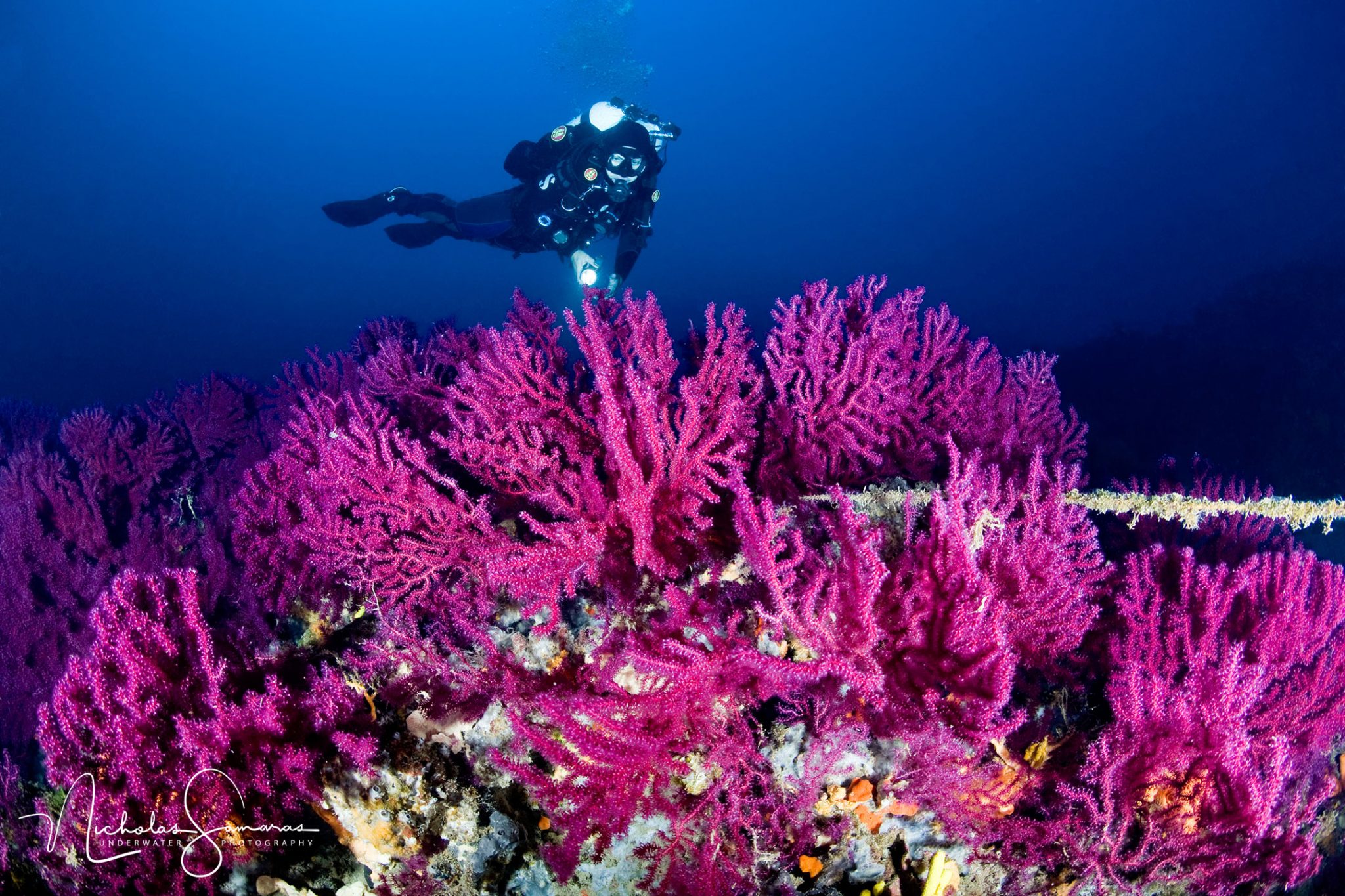 TRUE BEAUTY LIES BENEATH THE WAVES
THE FUNDAMENTAL RULE. GETTING CLOSE!
Although the ocean is teeming with strange and beautiful macro subjects that could keep a photographer busy for many lifetimes, reefscape photography usually includes the water itself as an element of the composition, which presents the unique opportunity to capture the ocean and its inhabitants in all its majestic splendor. Reefscape photography can be tricky at first, but with a little practice it can also be extremely rewarding. The possibilities for creative compositions and lighting styles are endless.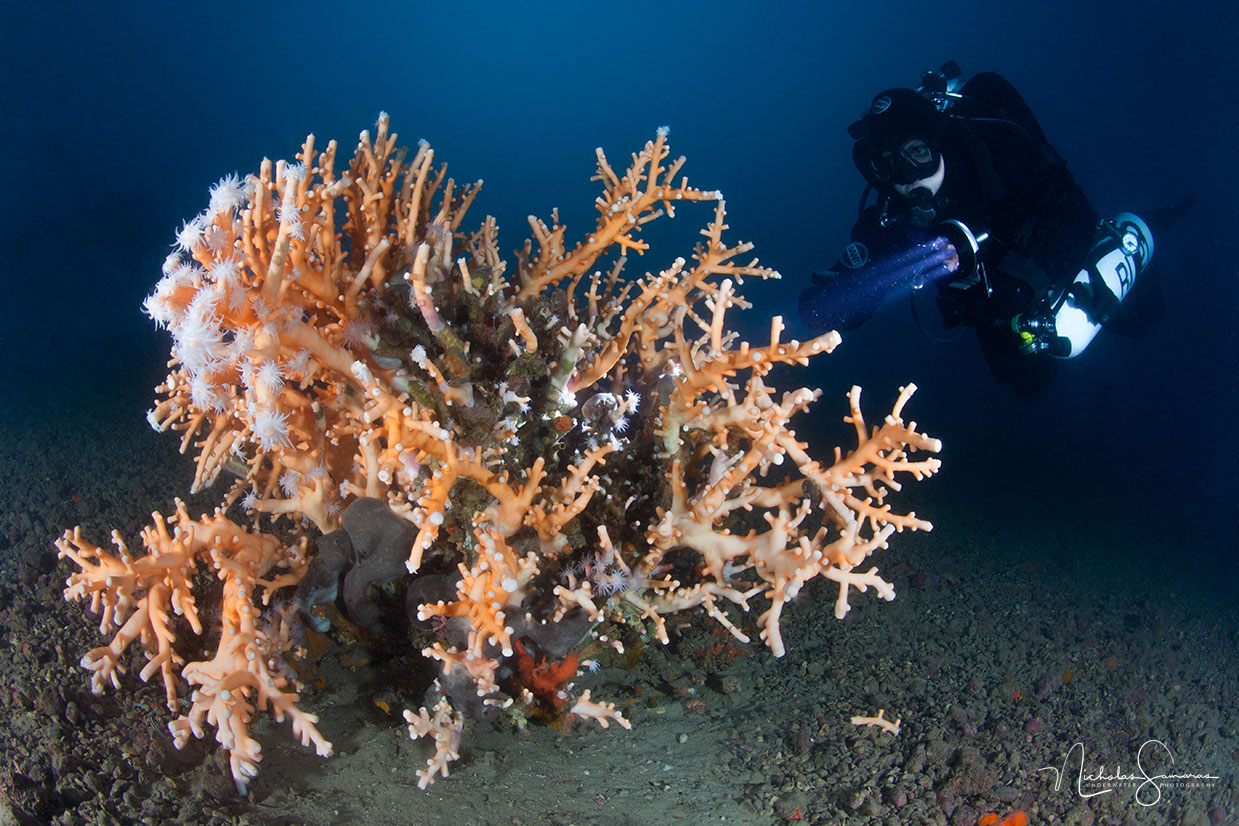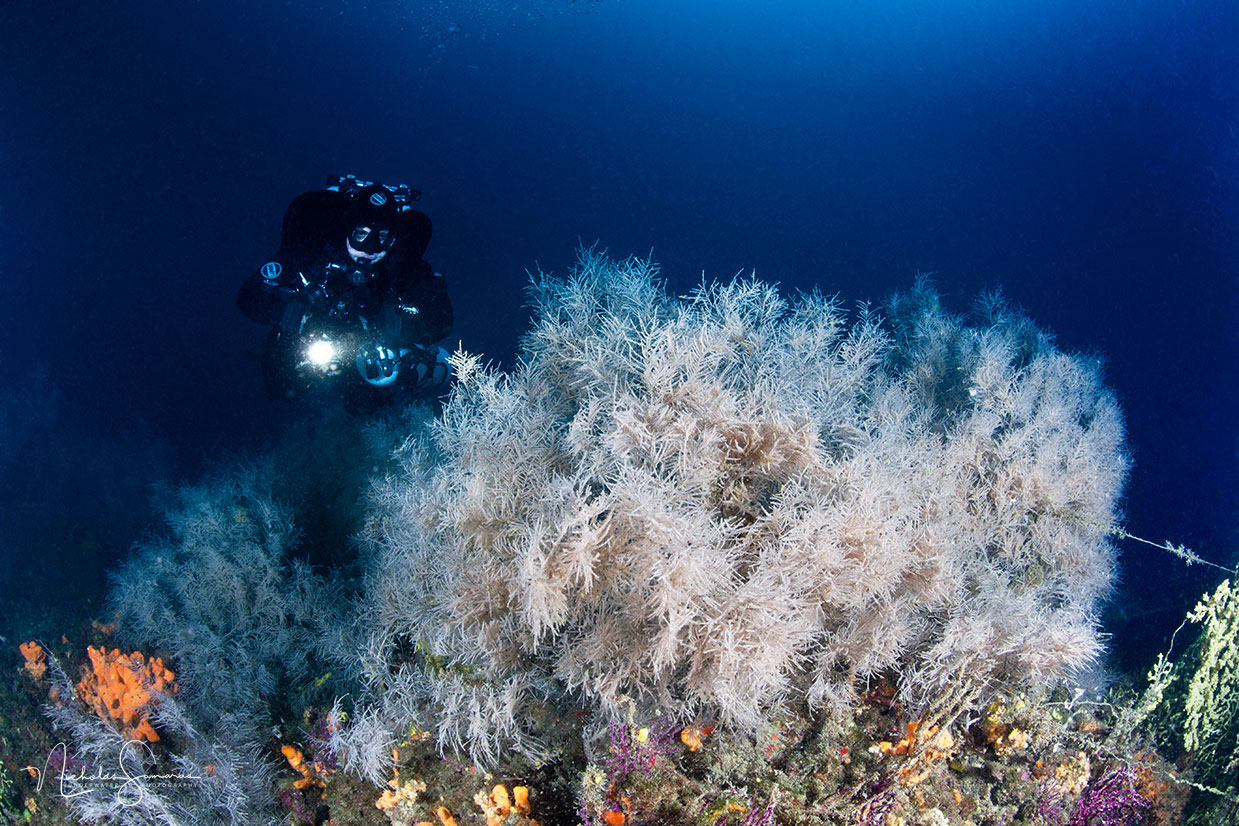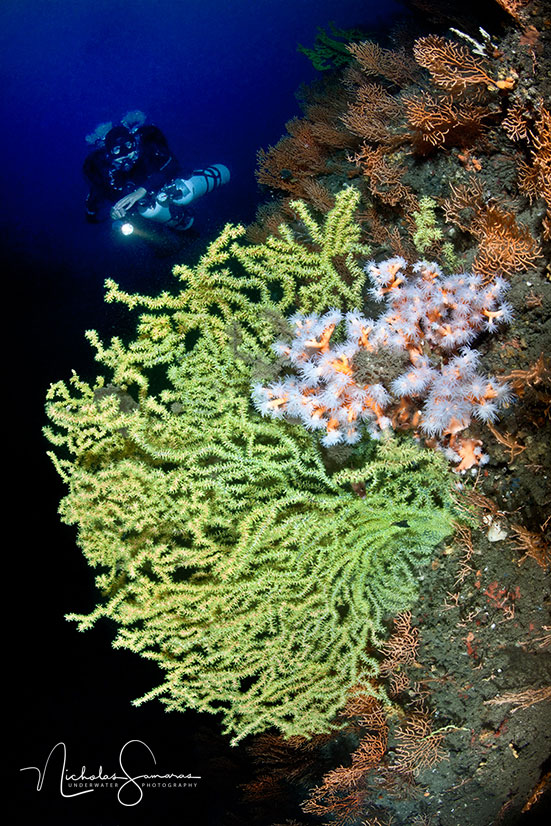 IT'S ABOUT THE COMPOSITION
THE IMAGE IN LAYERS
Reefscapes tell a story. They paint a picture of the underwater scenes that we get to experience as scuba divers. You can freeze gorgonians as they draw mazes towards the sky, dot blue water with so many fish it begins to look like the milky way above psychadelic mountains, or show the diversity of a reef evolving before our very eyes. A good reefscape scene has been carefully considered and combines many different compositional elements that attract attention and invite the viewer to spend time with the image.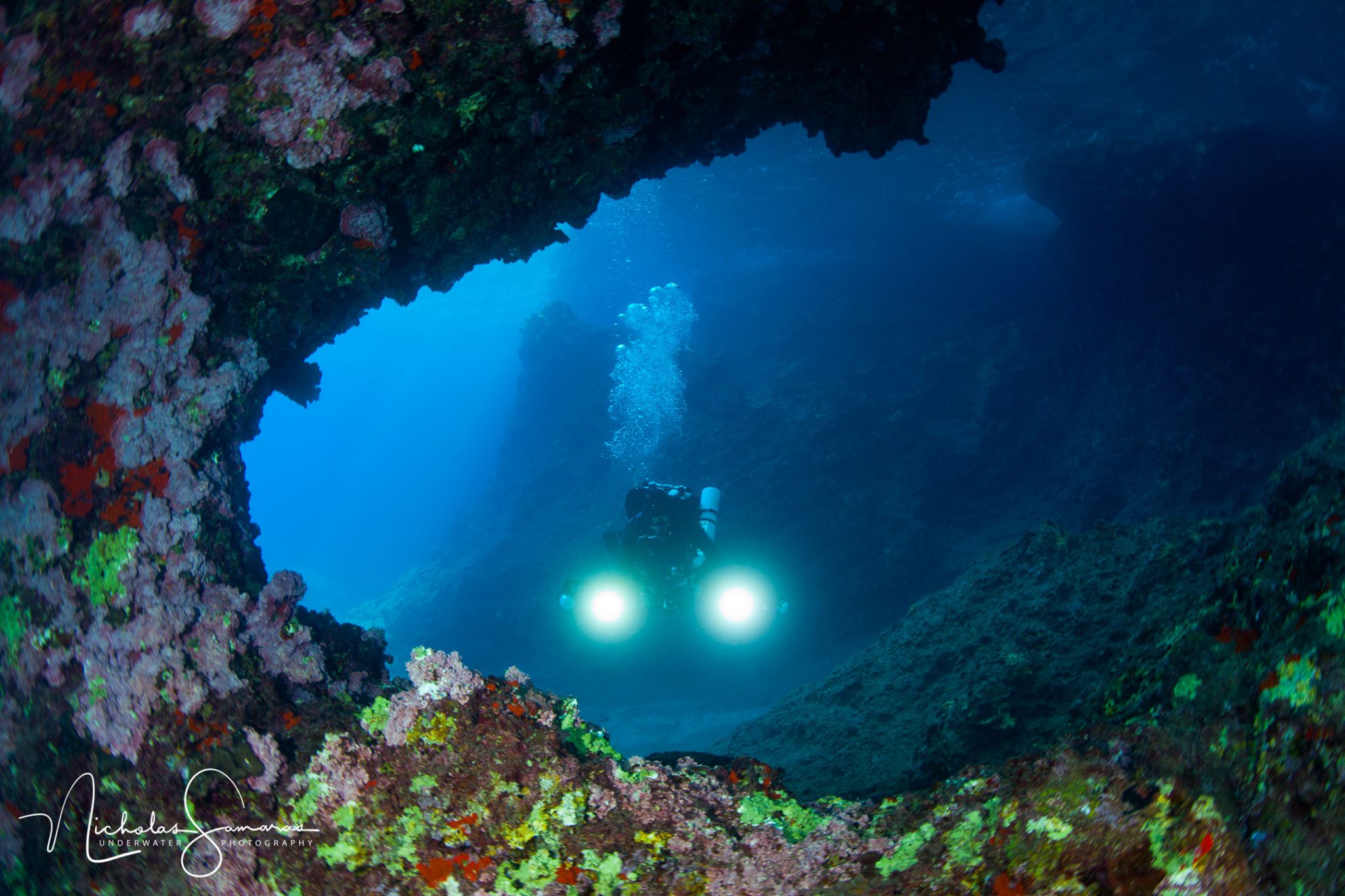 CHALLENGING IMMERSIVE REEFSCAPES
Reefscapes give a glimpse into the underwater world, but despite all the beauty that surrounds us when we dive, capturing sumptuous scenics requires a thoughtful approach. The key is keeping everything in balance.