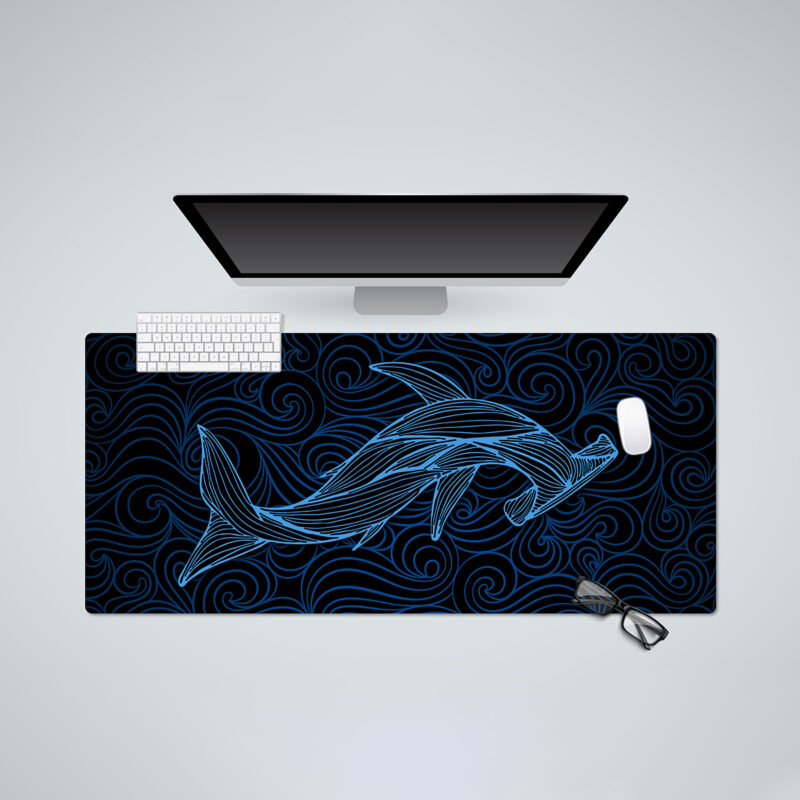 Marquesan Shark
€52,00
2 in stock
Description
Inspired by the Tattoo Art in Polynesia. Historically there was no writing in Polynesian culture so the Polynesian's used tattoo art that was full of distinctive signs to express their identity and personality. Tattoos would indicate status in a hierarchical society as well as sexual maturity, genealogy and ones rank within the society. Nearly everyone in ancient Polynesian society was tattooed. It was in Tonga and Samoa that the Polynesian tattoo developed into a highly refined art. Tongan warriors were tattooed form the waist to the knees with a series of geometrical patterns, mostly consisting of repeated triangle motifs, bands and also areas of solid black.
Protect your desk space in style with the Desk Mat. Crafted from premium quality, easy to clean, micro-weave cloth surface and natural rubber bottom, the Desk Mat can be used as a mouse pad, writing surface, or even as a soft mat to set-up your camera and more, while complementing a modern office.
Desk Mats are durable, waterproof with ultra smooth surface and dispatched from Nicholas Samaras studio in Thessaloniki.
Product Details
Durable and delicate stitched edges
Defend against deformation, increased durability.
Non-slip rubber base.
Waterproof design and high elastic.
Ultra smooth surface, superfine braided material.
Large: 90cm x 40cm
Thickness: 3mm
Note: Desk pads are delivered rolled up. They will take a few days to settle.