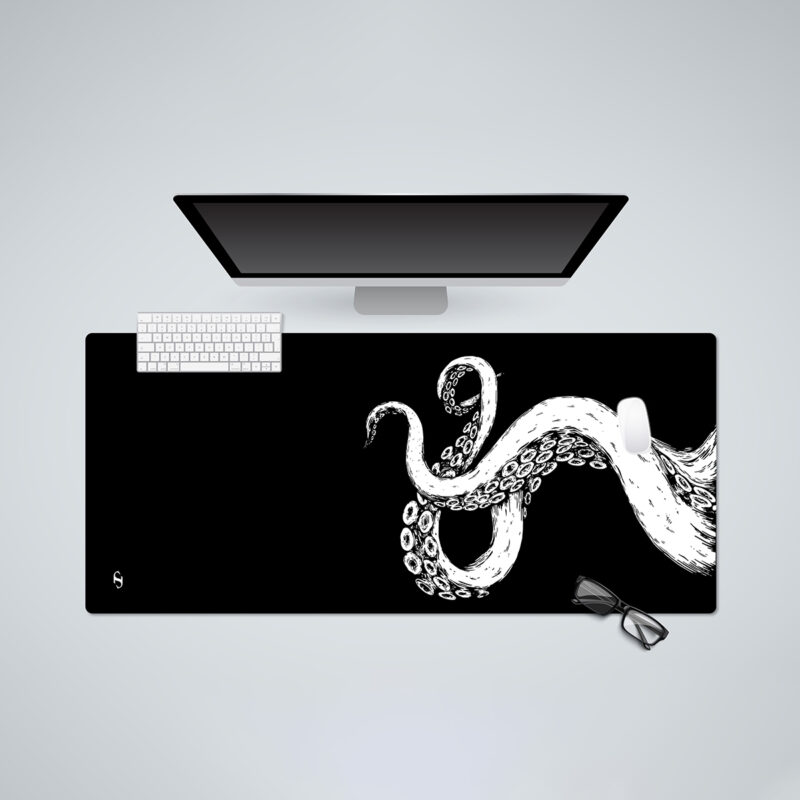 Tentacle
€52,00
4 in stock
Description
In zoology, a tentacle is a flexible, mobile, elongated organ present in some species of animals, most of them invertebrates. In animal anatomy, tentacles usually occur in one or more pairs. Anatomically, the tentacles of animals work mainly like muscular hydrostats. Most forms of tentacles are used for grasping and feeding. Many are sensory organs, variously receptive to touch, vision, or to the smell or taste of particular foods or threats or maybe it's just the extra hand you need!
Protect your desk space in style with the Desk Mat. Crafted from premium quality, easy to clean, micro-weave cloth surface and natural rubber bottom, the Desk Mat can be used as a mouse pad, writing surface, or even as a soft mat to set-up your camera and more, while complementing a modern office.
Desk Mats are durable, waterproof with ultra smooth surface and dispatched from Nicholas Samaras studio in Thessaloniki.
Product Details
Durable and delicate stitched edges
Defend against deformation, increased durability.
Non-slip rubber base.
Waterproof design and high elastic.
Ultra smooth surface, superfine braided material.
Large: 90cm x 40cm
Thickness: 3mm
Note: Desk pads are delivered rolled up. They will take a few days to settle.