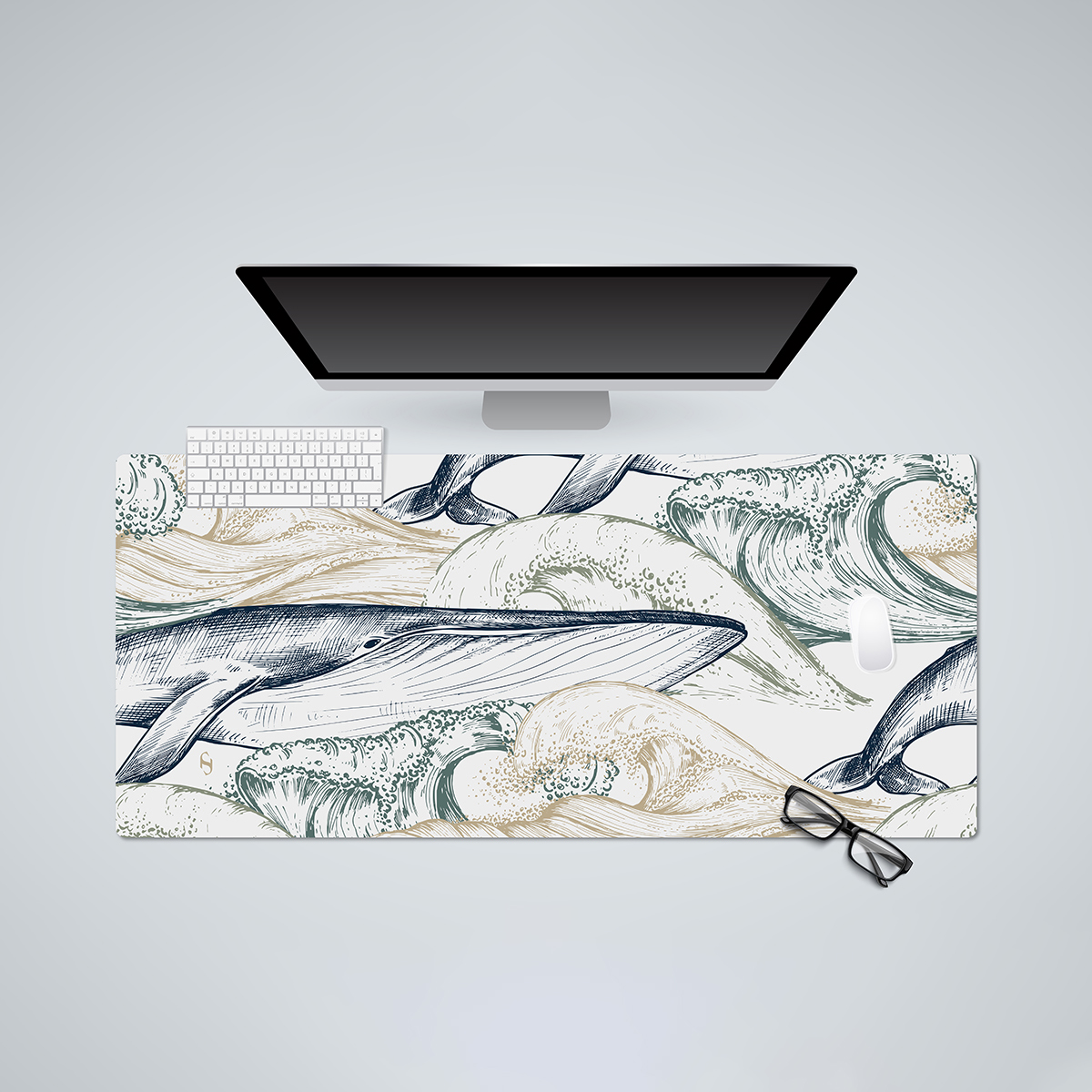 Blue Whale
€52,00
3 in stock
Description
The blue whale (Balaenoptera musculus) is a marine mammal belonging to the baleen whale suborder Mysticeti. Reaching a maximum confirmed length of 29.9 meters and weight of 190 tonnes, it is the largest animal known to have ever existed. They feed almost exclusively on krill, straining huge volumes of ocean water through their baleen plates (which  hang from the roof of the mouth and work like a sieve). Some of the biggest individuals may eat up to 6 tons of krill in 1 day. Blue whales are found in all oceans except the Arctic Ocean.
Protect your desk space in style with the Desk Mat. Crafted from premium quality, easy to clean, micro-weave cloth surface and natural rubber bottom, the Desk Mat can be used as a mouse pad, writing surface, or even as a soft mat to set-up your camera and more, while complementing a modern office.
Desk Mats are durable, waterproof with ultra smooth surface and dispatched from Nicholas Samaras studio in Thessaloniki.
Product Details
Durable and delicate stitched edges
Defend against deformation, increased durability.
Non-slip rubber base.
Waterproof design and high elastic.
Ultra smooth surface, superfine braided material.
Large: 90cm x 40cm
Thickness: 3mm
Note: Desk pads are delivered rolled up. They will take a few days to settle.