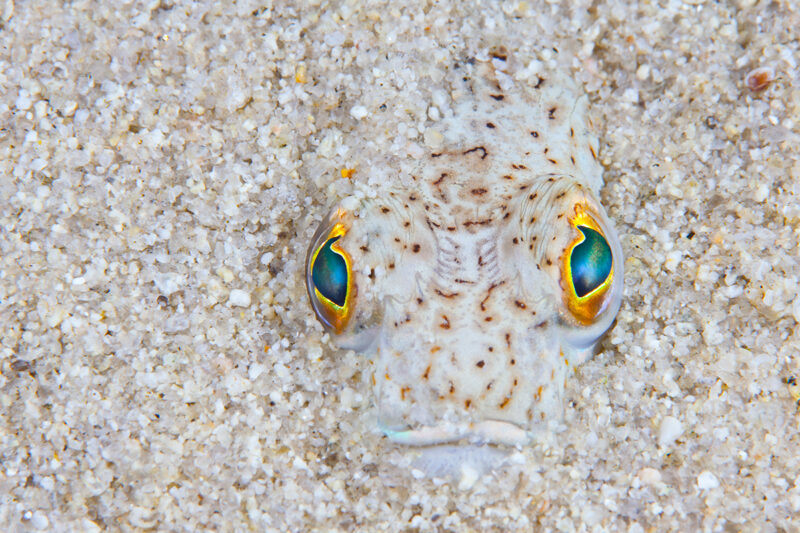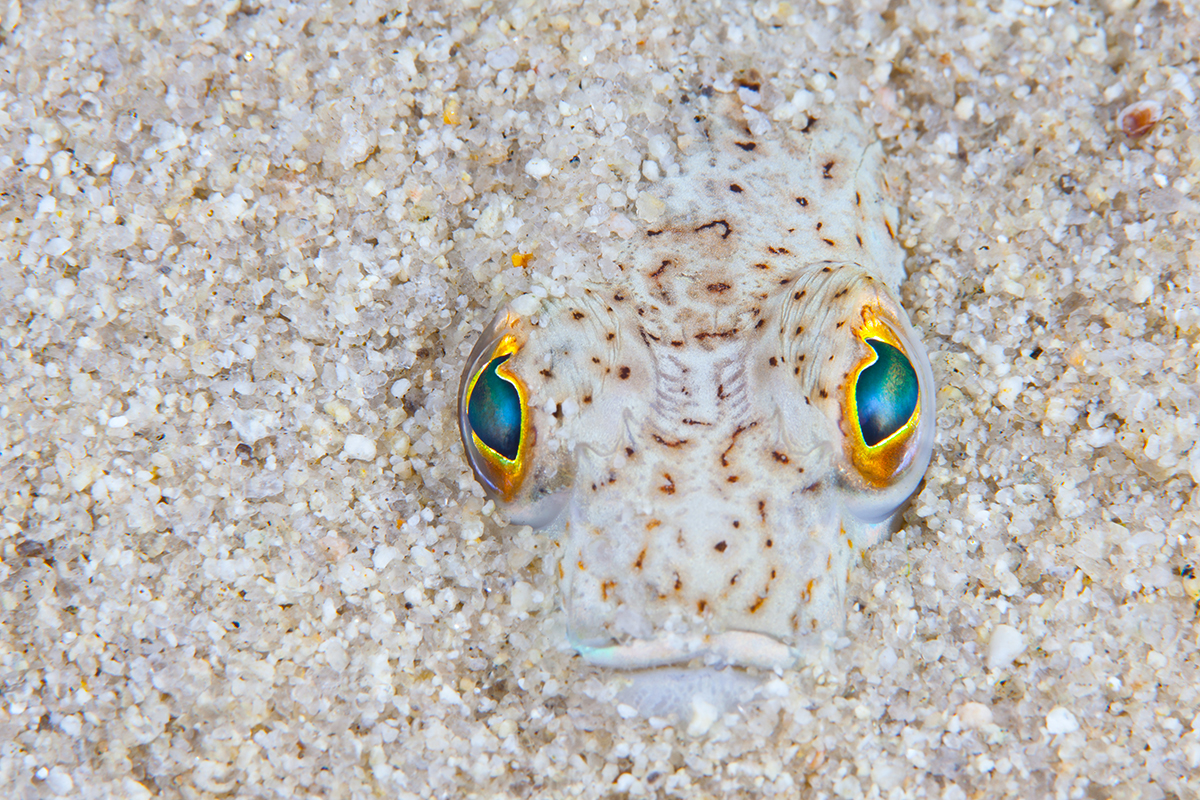 Hidden eyes (2008)
€410,00 – €1.100,00
Description
These beautiful eyes belong to a "Lesser weever". The Lesser weever (Echiichthys vipera) is a venomous weever of the family Trachinidae, in the order Perciformes, and the class Actinopterygii. It is generally found on the sandy sea beds of the open sea, near the shore and it's one of the few poisonous fishes in Meditteranian sea. Lesser weevers may sting swimmers badly if disturbed in the water, and fishermen when they clean their fishing nets. The lesser weever grows up to 18 cm long, but generally less than 15 cm, with an elongated body. Its color can be described as greyish-brown on the back and silvery-white on the sides. The lesser weever is littoral and benthic, living on sandy, muddy bottoms, ranging from a few meters deep to 150 m (in winter). Resting on the bottom, its position can be described as with eyes buried and the tip of the first dorsal fin exposed. Because of its venom and its occurrence near beaches, it is considered to be one of Europe's most dangerous weever species. The venom glands are located on its first dorsal fin, which is completely black, and on the gill cover. This species has the most potent toxin of all the weevers.
Edition of 80
Paper size 57cm x 42cm
Image size 45cm x 30cm
Edition of 12
Paper size 83cm x 61cm
Image size 65,5cm x 43,5cm
Edition of 5
Paper size 112cm x 82cm
Image size 88cm x 58,5cm
Limited edition art prints are made from the highest quality archival paper and dispatched from Nicholas Samaras's studio in Thessaloniki. Each edition is signed, numbered and sent with the corresponding certificate to guarantee authenticity.