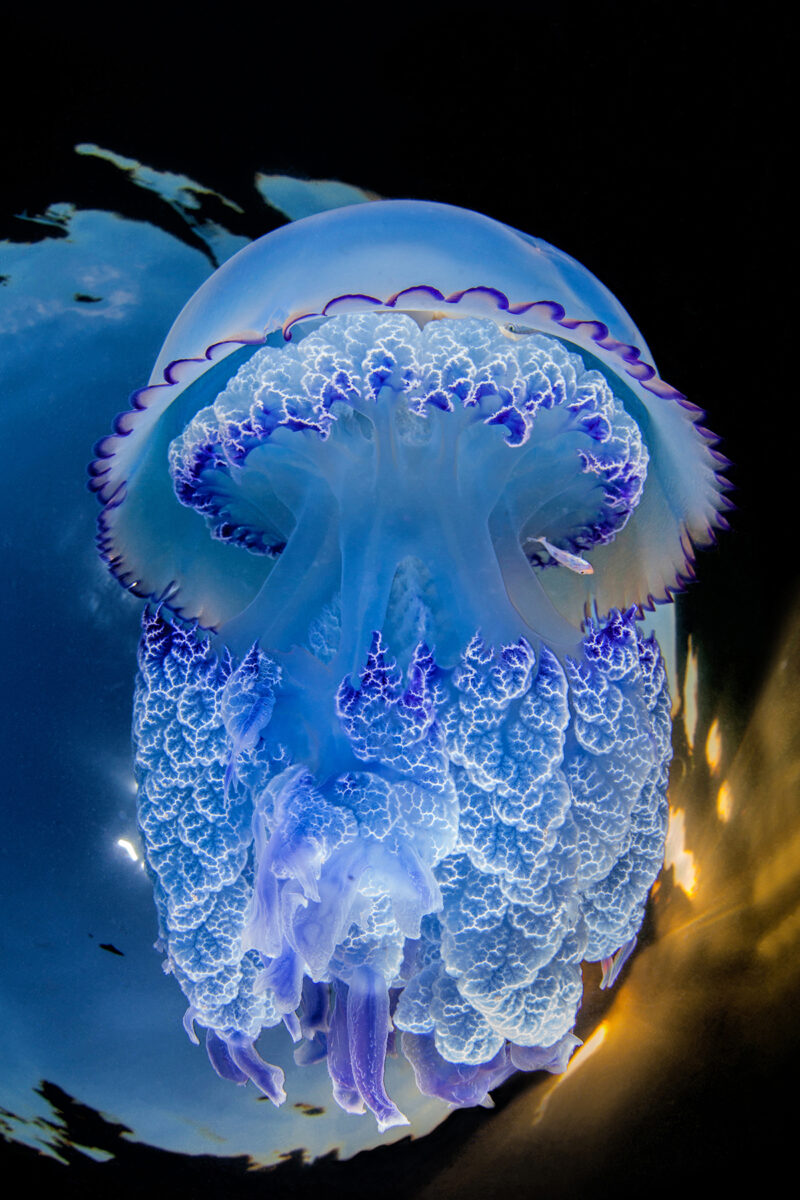 Fragile and Delicate (2008)
€350,00 – €1.200,00
Description
Jellyfish have been around for millions of years, even before dinosaurs lived on the Earth. Pulsing along on our ocean currents, these jelly-like creatures can be found in waters both cold and warm, deep and shallow and along coastlines, too. Some jellyfish are clear, but others are vibrant colours of pink, yellow, blue and purple. Jellyfish stings can be painful to humans and, from certain species, they can even be deadly. Although these magnificent marine creatures don't purposely attack humans, most stings occur when people accidentally touch a jellyfish.
Edition of 50
Paper size 52cm x 71cm
Image size 37,5cm x 56cm
Edition of 12
Paper size 81cm x 110cm
Image size 58cm x 87cm
Edition of 5
Paper size 117cm x 160cm
Image size 84cm x 125,5cm
Limited edition art prints are made from the highest quality archival paper and dispatched from Nicholas Samaras's studio in Thessaloniki. Each edition is signed, numbered and sent with the corresponding certificate to guarantee authenticity.