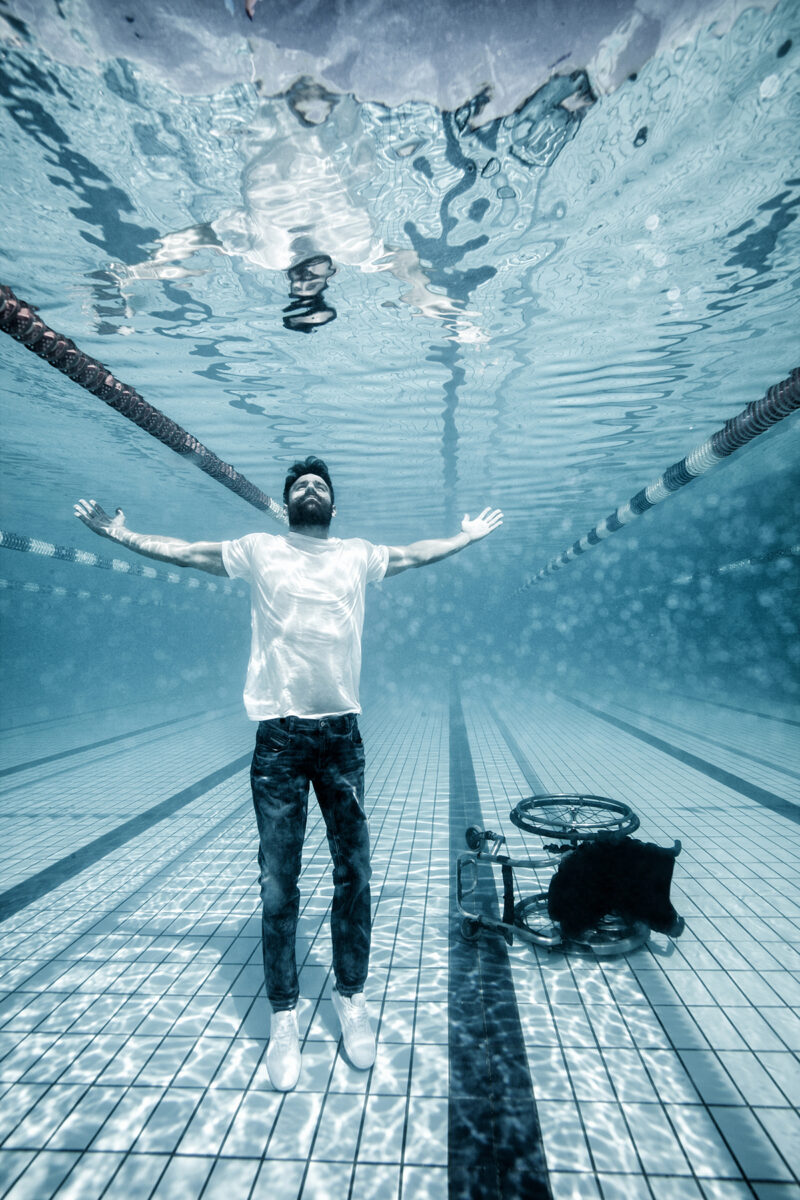 A. Tsapatakis / Freedom (2017)
€464,00 – €1.740,00
Description
The project of photoshooting underwater the swimming paralympian champion Antonis Tsapatakis a couple of years ago, was one of the most important projects in my portfolio – in terms of "sending a message through a photograph".
It was a strong concept with each photo telling a story. I had many shots but I chose two portraits that complete the project as I had it on my mind. The concept was not only the obvious, the freedom someone feels underwater caused by the lack of gravity, not only the fact that water heals the body and the soul, but in a more spiritual level the feeling of equality, the visualization of overcoming all obstacles, of not giving up, even from a man that already had managed to achieve everything in spite his injury, a man that is a symbol of strength and courage.
Edition of 40
Paper size 42cm x 59cm
Image size 31cm x 46,5cm
Edition of 20
Paper size 86cm x 120cm
Image size 63cm x 94,5cm
Limited edition art prints are made from the highest quality archival paper and dispatched from Nicholas Samaras's studio in Thessaloniki. Each edition is signed, numbered and sent with the corresponding certificate to guarantee authenticity.