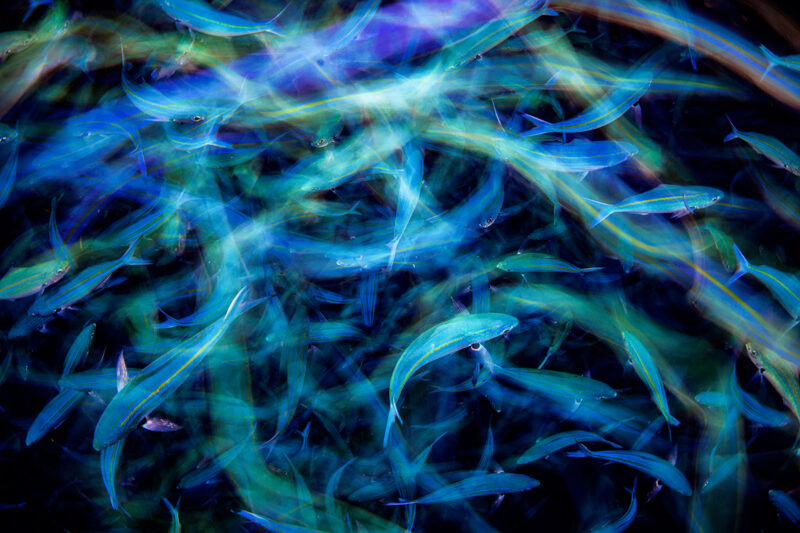 Blue Strokes (2008)
€350,00 – €1.200,00
Description
At the and of a night dive in one of the reefs of north Red Sea a huge group of Fusilier "Caesio suevica" attracted from the lights of our boat. I decided to lower my shutter speed on my camera and leave the natural movent of the fishes paint my frame. The result was a series of photos that look like modern paintings.
Edition of 25
Paper size 59cm x 42cm
Image size 46,5cm x 31cm
Edition of 15
Paper size 112cm x 81cm
Image size 88,5cm x 58,5cm
Edition of 5
Paper size 160cm x 117cm
Image size 126,5cm x 83,5cm
Limited edition art prints are made from the highest quality archival paper and dispatched from Nicholas Samaras's studio in Thessaloniki. Each edition is signed, numbered and sent with the corresponding certificate to guarantee authenticity.