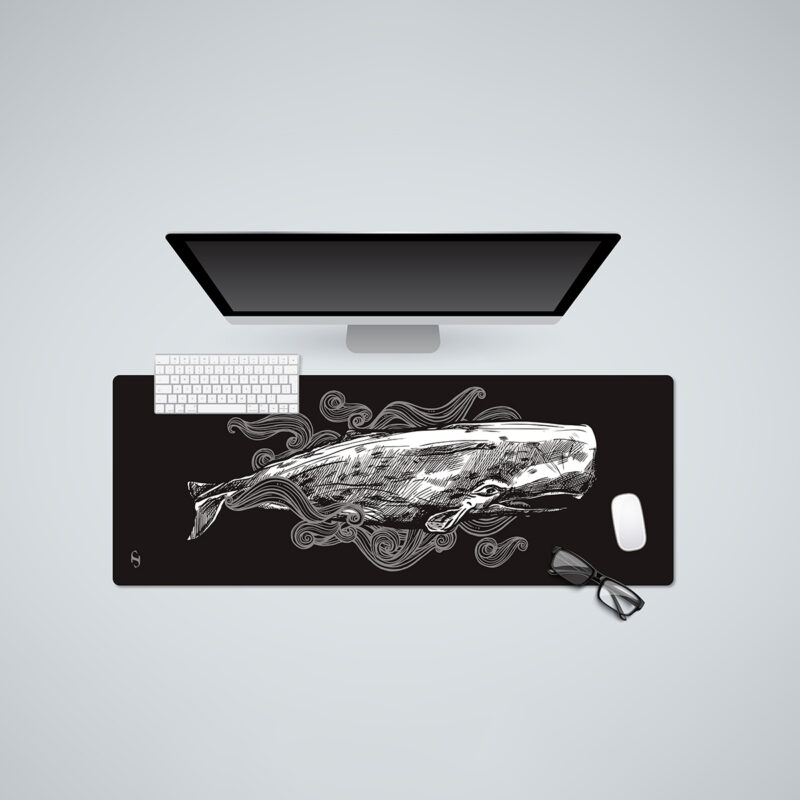 Moby
€44,00
5 in stock
Description
Although Moby was not a real whale, real-life events inspired the classic novel. Moby – The Whale, the allegorical novel about Captain Ahab's search to kill a great white whale, was based on real-life events. Born in 1819, author Herman Melville grew up during the peak of American dominance of the whaling industry, roughly the period between 1820 and the start of the Civil War. The name of the whale was also inspired by real-life events. In 1839, Melville read a story in a magazine about an albino sperm whale famed for its deadly attacks on whaling ships trying to hunt it down. This whale, killed off the coast of Chile near Mocha Island, was called "Mocha".
Protect your desk space in style with the Desk Mat. Crafted from premium quality, easy to clean, micro-weave cloth surface and natural rubber bottom, the Desk Mat can be used as a mouse pad, writing surface, or even as a soft mat to set-up your camera and more, while complementing a modern office.
Desk Mats are durable, waterproof with ultra smooth surface and dispatched from Nicholas Samaras studio in Thessaloniki.
Product Details
Durable and delicate stitched edges
Defend against deformation, increased durability.
Non-slip rubber base.
Waterproof design and high elastic.
Ultra smooth surface, superfine braided material.
Medium: 80cm x 30cm
Thickness: 3mm
Note: Desk pads are delivered rolled up. They will take a few days to settle.