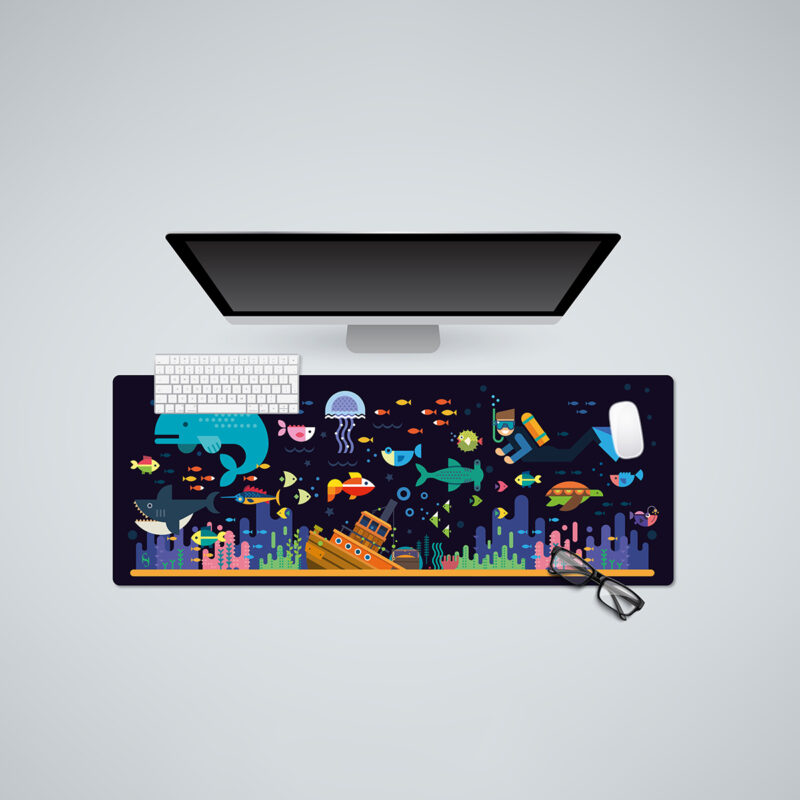 Arcade Diver
€44,00
4 in stock
Description
The history of arcade games originated in 1971 with the introduction of Computer Space by Nolan Bushnell and Ted Dabney, the founders of Atari, Inc. An arcade game is a game machine typically found in public places like malls, restaurants and amusement arcades, and is usually coin operated. Arcade games are usually video games, pinball machines or electromechanical games. The late 1970s through the 1980s was the golden age of the arcade games. They enjoyed some relative popularity even during the early 1990s but their unique graphics remain popular even today!
Protect your desk space in style with the Desk Mat. Crafted from premium quality, easy to clean, micro-weave cloth surface and natural rubber bottom, the Desk Mat can be used as a mouse pad, writing surface, or even as a soft mat to set-up your camera and more, while complementing a modern office.
Desk Mats are durable, waterproof with ultra smooth surface and dispatched from Nicholas Samaras studio in Thessaloniki.
Product Details
Durable and delicate stitched edges
Defend against deformation, increased durability.
Non-slip rubber base.
Waterproof design and high elastic.
Ultra smooth surface, superfine braided material.
Medium: 80cm x 30cm
Thickness: 3mm
Note: Desk pads are delivered rolled up. They will take a few days to settle.