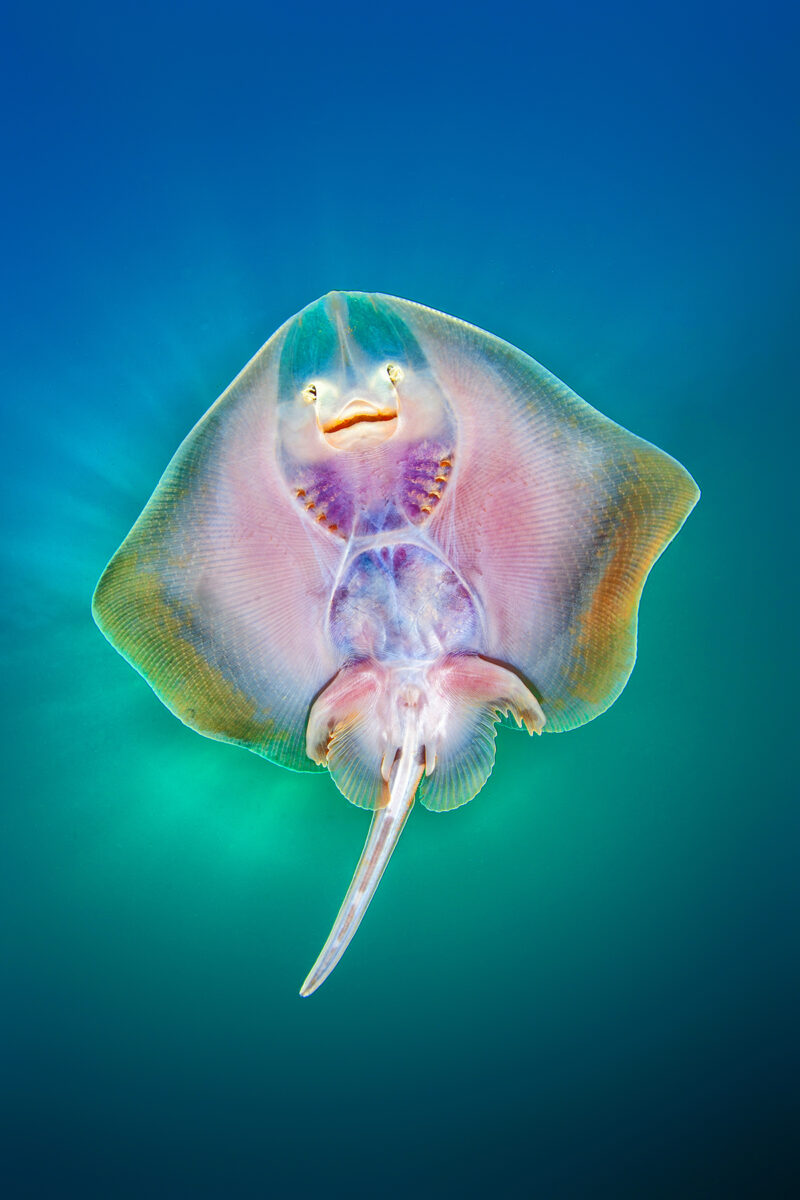 Fly High and Smile (2008)
€470,00 – €1.600,00
Description
Abandoned from swimmers and divers for many years because of the gold mine just on the edge of the gulf, Stratoni is a well kept secret for scuba divers and macro photographers. I visited Stratoni three times on August 2018 for a photo project dedicated to the seahorse colony that managed to survive there. On my third and last visit I was planning to create a specific group photo of seahorses, before the sunset using natural light.
Just on time of the big finale, a small ray came into the scene! Hidden in the sand a few centimeters from my camera, took off swimming in the shallows. I managed to swim with him and place my camera underneath to capture a portrait of his belly with the mouth and nose looking like a smiling happy angel's face, with the sun beams on the background softening the color to emerald.
Edition of 25
Paper size 42cm x 59cm
Image size 30cm x 46,5cm
Edition of 10
Paper size 82,5cm x 112cm
Image size 58,5cm x 88,5cm
Limited edition art prints are made from the highest quality archival paper and dispatched from Nicholas Samaras's studio in Thessaloniki. Each edition is signed, numbered and sent with the corresponding certificate to guarantee authenticity.